food and beverages
Baby foods meet the necessary nutritional requirements of a baby during their initial growth years, from six months to two years. These foods improve the mental and physical health of babies. It is av....
food and beverages
The global cat food and snacks market is slated to register momentous gains on the back of increasing urbanization and elevated consumer spending in both developed as well as developing nations. A shi....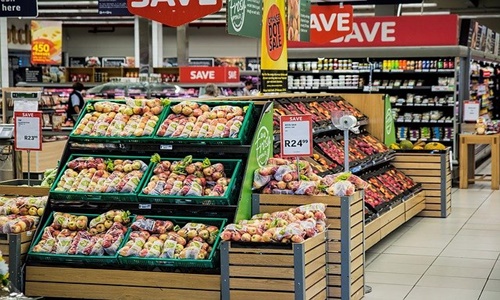 food and beverages
The UK government will reportedly be passing a new legislation in Parliament to reduce red tape and help the development of breakthrough technology to grow more resistant, nutritious, and productive c....
food and beverages
The thriving demand for efficient key nutrients in crop and livestock production will positively impact the Western Europe food phosphate market expansion in the forthcoming years. The growing emphasi....
food and beverages
Over the recent years, vitamin A deficiency has emerged as the leading cause of blindness, affecting over 140 million children at the global level. The findings have paved way to a series of product d....
food and beverages
Extensive product availability coupled with myriad benefits of broth consumption is likely to propel global broth market outlook over the ensuing years. Various benefits pertaining to better sleep and....
food and beverages
The North America Gluten Free Bakery Mixes Market is projected to cross USD 255 million by 2026, according to a new research report by Global Market Insights, Inc. Increasing health consciousness coup....
food and beverages
Growing food processing applications to drive freeze dried fruits and vegetables consumption Powder form freeze dried fruits and vegetables see notable demand Freeze dried fruits & vegetables ar....
food and beverages
The corn fiber market is expected to capture sizable growth fueled by shifting consumer preference towards high fiber and slower sugar ingredients. There is an increasing demand for natural ingredient....