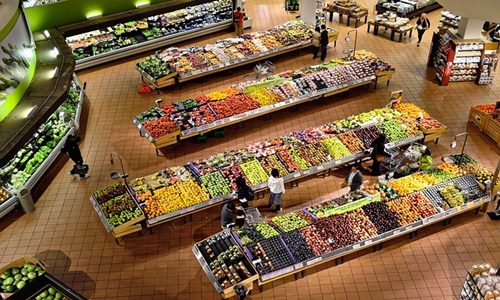 food and beverages
Sainsbury's, the second largest supermarket chain based in the UK, has reportedly inked an agreement with the instant food delivery platform Just Eat to ensure quick distribution of groceries fr....
food and beverages
The glucosinolates market revenue is projected to cross USD 250 million by 2027, according to a new research report by Global Market Insights Inc. Growing health awareness among co....
food and beverages
Livestock animals have been a part of the global food supply for the longest time now, making animal feed an increasingly crucial element of the integrated food chain. In recent decades, population gr....
food and beverages
Matcha Market size may grow at a significant rate over the foreseeable timeframe. Positive application outlook in personal care and food & beverage industries accompanied with rising consumer awar....
food and beverages
"Global food and beverages color fixing agents industry size is expected to be valued at more than $3.4 billion by 2027, as per estimates from a GMI report" In the food industry, coloring....
food and beverages
Alternative protein is rapidly transforming from a niche product to a mainstream phenomenon over the years. Environmental costs of raising animals for meat, the strong focus on animal welfare, and the....
food and beverages
Cultured meat, a lab-grown alternative to animal meat that involves no cruelty, may experience a tremendous shift in the upcoming years. The primary factor contributing to the growth of the cultured m....
food and beverages
North America is a buzzing ground for herbs and spices. It could be majorly due to the varied composition and ethnicities of people living in the region. Differed spice requirements for different food....
food and beverages
The catalytic chemical reaction of enzymes in food has led to the widespread usage of these ingredients in food processing, mainly due to high conversion efficiency and safety. The escalating adoption....