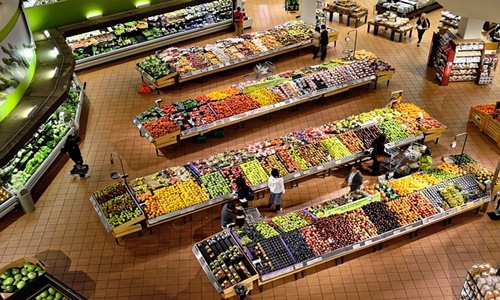 Morrisons, the U.K.'s first largest supermarket chain, has reportedly planned to fire at least 83 building maintenance suppliers, many of whom are based in its hometown of Bradford, jeopardizing over 1,000 jobs as it transitions to a single source for repairs.
The debt-ridden supermarket group, which is striving to cut costs following a purchase by the American private equity firm, Clayton Dubilier & Rice in October 2021, is also expected to let go up to 50 property maintenance workers at its Bradford headquarters and around the U.K.
The suppliers, some of whom have been working with Morrisons for years and were hired by Sir Ken Morrison, the company's co-founder, claimed that they had been informed that their contracts might end in July. They claimed that over 200 suppliers, including subcontractors, and nearly 100 head office employees were likely to be impacted, while Morrisons disputed this.
Many suppliers voiced their rage that such long-standing relations had apparently come to an end in a quick video chat during which they were unable to ask any questions.
It has been reported that some Morrisons employees will be relocated to the new exclusive supplier, City Facilities Management, headquartered in Glasgow with offices throughout the U.K, while some current vendors may end up being subcontractors. Morrisons claimed that it only anticipated losing 120 jobs in total; however, suppliers claimed that they had received no guarantees and thought that many more jobs could be lost.
The companies, which offer gardening, electrical, cleaning, roofing, and other maintenance specialists to Morrisons' stores, production facilities, and corporate office, claimed they were incensed about the potential loss of the local businesses in a city that is already having a tough time.
In fact, Morrisons employees responsible for building maintenance management in Bradford are not scheduled to relocate to Glasgow.
The vendors claimed that Morrisons had already reduced maintenance costs by up to a quarter over the previous year or two, lowered standards for heating, and even cut some lights before the anticipated loss of their agreements.
Source credit: https://www.theguardian.com/business/2023/mar/05/morrisons-ditch-80-suppliers-many-bradford-local-angry