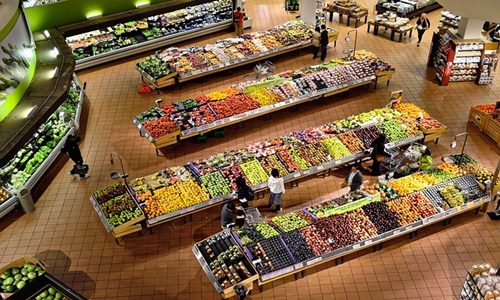 Sainsbury's, the second largest supermarket chain based in the UK, has reportedly inked an agreement with the instant food delivery platform Just Eat to ensure quick distribution of groceries from its 175 outlets.
According to the agreement, stores in London, Bristol, and Edinburgh will start providing the service at the end of February and will offer a selection of 3,000 items, that can be supplied in under 30 minutes. Sainsbury's already has its rapid delivery service, Chop Chop, in addition to its partnerships with Uber Eats and Deliveroo.
The collaboration comes after Just Eat previously partnered with Asda and the Co-op to transport goods, and all three supermarket companies have already collaborated with Deliveroo, Waitrose, and Morrisons.
Just Eat also works with Getir, a rapid delivery service, while its longtime competitor Gorillas collaborated with Tesco, which offers groceries in an hour and operates its own speedy service called Whoosh. Morrisons, on the other hand, has partnered with US-owned speedy delivery company Gopuff, which can deliver products in under 30 minutes.
Grocery delivery experienced a rise during the pandemic when several people were confined at home, but it has subsequently undergone consolidation as families attempt to cut costs by purchasing their own groceries amid the cost of living crisis.
As per official data, Sainsbury's online food sales dropped 10% during Christmas, while Tesco's sales went down by a little less than 1%. More costly fast-track delivery companies have suffered the most, with Getir, based in Istanbul, closing its acquisition of Berlin-based competitor Gorillas last month. Bigger competitors have also acquired fast-track startups Fancy, Weezy, and Dija, all of which have operations in the UK.
However, the market is still present for food delivery platforms. Tesco reported that demand for its Whoosh service increased as more individuals purchased snacks and alcoholic beverages to enjoy while watching games over the latest FIFA world cup, 2022.
Source credit: https://www.theguardian.com/business/2023/jan/16/sainsburys-signs-deal-with-food-delivery-app-just-eat