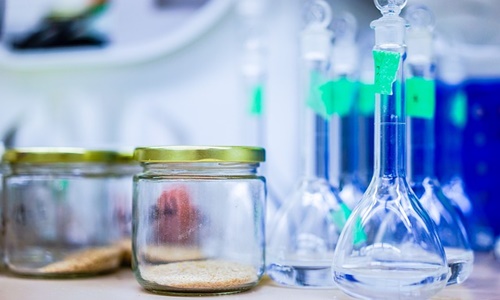 SK Chemicals has reportedly announced that five of its products used as packaging materials for food, beverage, and cosmetics containers, and others, have received ACGR (APR Critical Guidance Recognition) from the Association of Plastic Recyclers in the United States.
Apparently, Claro100-CR50, Claro100, SKYPET CR BL, ECOTRIA R200, and ECOTRIA R102 were the five products that obtained APR Critical Guidance Recognition (ACGR), and were highly rated for being recycled into PET after being utilized as containers. These products exhibit distinctive PET qualities, such as injection moldability, viscosity, and glass transition temperature, enabling them to be recycled along with everyday water bottles after use.
According to Jang Hae-geun, CEO of SK Chemicals' US division, the global market is shifting towards sustainable solutions that reduce, reuse, and recycle plastic. He further claimed that with this APR Critical Guidance Recognition (ACGR), the firm intends to increase its market share of global recycled plastics not only in North America but also in other regions of the world.
Due to their superior transparency and chemical resistance, ECOTRIA R102, ECOTRIA R200, Claro100, and Claro100-CR50 are primarily utilized in the manufacture of cosmetic containers. Additionally, SKYPET CR BL continues to be recognized for its exceptional quality both locally and globally, since the material meets FDA food contact regulations and is utilized in South Korea's leading bottled water brand, Samdasoo.
For the unversed, the Association of Plastic Recyclers in the U.S. is a prominent organization in the plastic recycling sector that operates a recognized program to improve plastic recyclability. Furthermore, they are spearheading efforts in the United States to broaden regulations supporting recyclable and eco-friendly plastics, such as the enactment of California's first ban on throwaway plastic consumption in June 2022.
Several multinational beverage corporations such as Coca-Cola and PepsiCo., as well as cosmetics brands including L'Oreal, have joined the American Association of Plastic Recyclers. As per sources with knowledge of the matter, these businesses are specifically declaring plans to adopt environmentally friendly plastics, which would replace or enhance the packaging with recycled materials. The APR Critical Guidance Recognition is projected to boost the global sales of recyclable materials for SK chemicals.
Source- https://www.prnewswire.com/news-releases/sk-chemicals-obtains-apr-critical-guidance-recognition-acgr-for-5-types-of-recyclable-materials-301911392.html