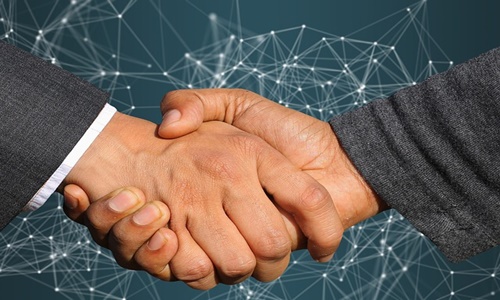 Coca-Cola Hellenic Bottling Company (CCH), and Genpact, a global provider of professional services organizations, have reportedly announced their partnership to accelerate the digital transformation of CCH's financial operations.
Apparently, by using Genpact's broad process, domain, and digital expertise, this alliance is expected to speed CCH's transformation by pushing process standardization and automation to create appealing client experiences while enabling it to harness data that transforms insights into tactical decisions.
CCH's strategy and transformation director, Spyros Mello, claimed that the company is continually working to improve customer service and operational competitiveness across markets. He further claimed that this partnership with Genpact makes CCH more agile, allowing it to innovate and accelerate its transformation path. It will also provide fantastic prospects for businesses, customers, and the public.
As per sources, Genpact's new delivery center in Sofia, Bulgaria, will enhance operational excellence for CCH by delivering important data-driven insights in accounting and cash collections. The multi-year agreement is expected to propel CCH's future growth and competitive edge.
According to Tiger Tyagarajan, the President and CEO of Genpact, most businesses today are seeking methods to use AI to establish flexible operations and drive efficiency. The value of clean, established, and well-understood data cannot be emphasized since it serves as the foundation for integrating technologies that fuel novel operational models. CCH will be able to manage the evolving market landscape and provide outsized value for its customers through the company's blend of data, process, and digital capabilities.
For the uninitiated, the Genpact delivery center located in Bulgaria will function as a hub for the company's Digital Operations and Data-Tech-AI services. Genpact has its operations spread across over 30 nations, with a workforce of over 115,000.
Source Credits- https://www.prnewswire.com/news-releases/coca-cola-hbc-and-genpact-partner-to-transform-operations-and-drive-future-growth-301861035.html