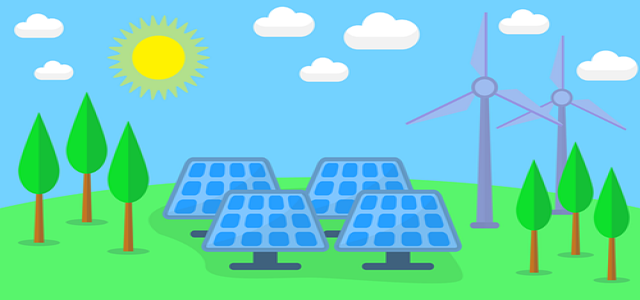 In 2021, wind, solar, and other green energy sources reportedly produced 38% of electricity globally. For the first time, just solar panels and wind turbines combined created 10% of the world's electricity last year.
As per Ember, energy and climate think tank, fifty nations across the world get over a tenth of their energy from solar and wind resources now.
Since 2015, when the Paris Climate Agreement was announced, the share of energy generated by sun and wind has more than doubled.
The Netherlands, Vietnam, and Australia were among the countries that made the most rapid transitions to solar and wind power. In the past two years, all three countries have switched a tenth of their electricity consumption from fossil fuels to clean sources.
Vietnam had phenomenal growth, notably in the solar sector, which increased by more than 300% in merely a year.
Despite the development and the fact that certain nations, such as Denmark, now derive more than half of their power from solar and wind sources, coal power had a significant increase in 2021.
Coal-fired power generation surged at the quickest rate since 1985, accounting for a considerable portion of the surged demand for electricity in 2021.
Much of the growth in coal use occurred in Asian economies such as India and China; however, the rise in coal use was not mirrored by a rise in gas use, which increased only 1% worldwide, showing that soaring gas prices have rendered coal a more economical source of energy.
Despite the revival of coal in 2021, large economies such as United States, Germany, United Kingdom, and Canada are striving to transition their power networks to carbon-free energy over the coming 15 years, claim experts.
This shift has primarily been triggered by concerns about limiting the global temperature rise below 1.5 degrees Celsius this century.
According to scientists, wind and solar power must develop at a rate of roughly 20% every year until 2030.
The Russia-Ukraine crisis may also give a push to energy sources that do not rely on Russian oil and gas supplies.
Source credit: https://www.bbc.com/news/science-environment-60917445