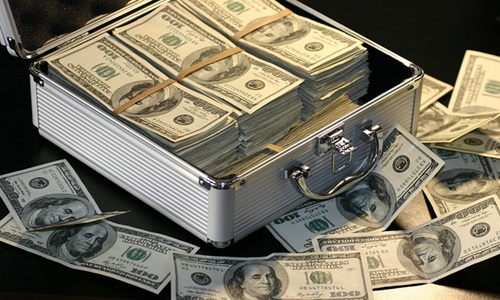 REC Ltd., a renowned state-owned infrastructure finance company, is all set to significantly widen its loan book in line with the renewable energy (RE) portfolio, while aiming for 2.4 lakh crore by 2030.
REC, a significant player in the financing of energy sector projects, has actively supported India's aspirations for renewable energy and has taken a number of steps to hasten the implementation of RE projects in the nation.
With 85,735 crore in sanctions stemming from the infrastructure and logistics segment, the company's entry into the non-power infrastructure sector has been crucial to its growth and development.
Apparently, REC is concentrated on expanding its renewable sector by receiving sanctions totaling 21,371 crore exclusively for this industry.
For the unversed, the Indian Government has set up an ambitious goal to install renewable energy capacity of 500 GW by 2030. REC's financing initiatives and support are playing a crucial role in attaining this target as well as accelerating the transition towards clean energy sources.
The authorization for REC in the RE sector has grown significantly over time, rising from 7,034 crore in 2017–18 to 21,317 crore in 2022–23. The company's loan book in the real estate sector has also evolved substantially, going from 7,506 crore in 2017–2018 to 29,073 crore in the 2022–23.
By the fiscal year 2030, REC hopes to increase its loan book under the Renewable Energy Portfolio to 2.4 lakh crore using these encouraging trends and strategic initiatives.
REC's recent introduction of the LPS (Late Payment Surcharge) scheme in June 2022 has provided significant results in limiting the outstanding dues. At the time of its launch, the state utilities owed nearly 1.39 lakh crore, which is now been reduced to 80,000 crore.
Source Credits: https://www.livemint.com/industry/energy/rec-targets-2-4-trillion-loan-book-in-renewable-energy-portfolio-by-2030-11684423837250.html