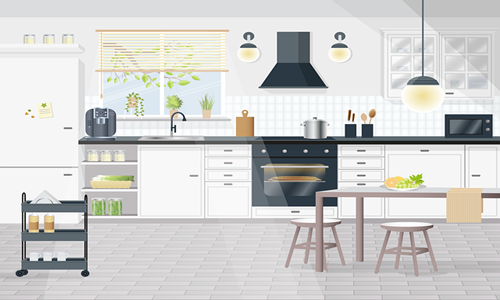 Saltalk, a US-based e-commerce and virtual kitchen company, has reportedly closed on an $8 million Series A funding round to keep advancing its authentic cuisine, prepared by either restaurant chefs or home cooks, as well as logistics and food supply resources.
There are two ways in which the firm works. For around $30,000, chefs can launch their own business using the kitchen platform. For the space, licensing, and processing, Saltalk does have a set of costs, and it also takes a 25% commission.
According to founder and CEO Fred Ming, after working with Saltalk for around three months, a lot of chefs, are able to 'break even'. Saltalk also provides everything customers require to launch their business, including tools for order management, wholesale purchases, and inventory control.
The company also has an e-commerce portal where it serves as a one-stop shop for various cuisines, including Indian, Japanese, pizza, and burgers. According to Ming, customers can place orders up to two weeks in advance, with a 15-minute delivery time.
The service, which Ming said is utilized by about 100 businesses, allows pre-ordering for group meals as well as delivery through exclusive route planning system. Customers are not required to leave tips or pay shipping or service charges.
According to Ming, Saltalk has experienced nearly five-fold growth since the firm's technology underwent a strategic update about 8 months ago, when it changed from being only a business-to-business operation to integrating consumers.
Saltalk is increasing its growth as a result of the Series A funding, which was led by Foothill Ventures. The business has raised over $10 million in total since 2017, with the addition of the new investment.
To support more brands, Saltalk is preparing two more 15,000 square foot virtual kitchens in the East Bay as well as the Peninsula region. By the end of 2024, Ming anticipates that Silicon Valley will be home to 15 of these kitchens.
Along with the new kitchens, Ming predicts that the business will increase by about $2 million per month over the following year, giving Saltalk a way to double its staff.
Source credit: https://techcrunch.com/2022/06/20/saltalk-turns-up-the-heat-on-its-virtual-kitchen-following-new-8m-cash-infusion/