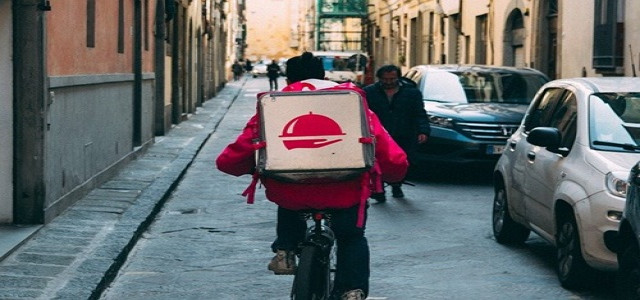 URB-E, a delivery network of compact containers, has reportedly partnered with Square Roots, an indoor farming leader, to implement fast and local food delivery.
The fleet is used to deliver fresh produce of greens at the indoor farm of Square Roots in Brooklyn to retail stores throughout New York City. The electric vehicles of URB-E were successfully deployed in December last year.
The containerized system of URB-E offers capacity for the insulated cold storage bags to safeguard fresh produce which allows quicker loading and unloading time, reduces road congestion, and improves weather conditions.
All these features work in tandem to support Square Roots and rapidly deliver produce that was picked at the optimum freshness, arriving in local stores hours after harvest, and minimize food wastage.
Charles Jolley, the Chief Executive Officer of URB-E, stated that the company intends to collaborate with local farmers to deliver their fresh produce whilst curbing emissions by using its fleet and eventually building smarter and greener cities.
The smart-farm technology platform and software-regulated hydroponic growing systems of Square Roots enable the firm to grow more food with lesser resources throughout the year, irrespective of outdoor weather conditions.
Square Root's approach utilizes 95% less water than traditional field farms and modifies current urban infrastructure, creating perfect growing climates inside repurposed upcycled shipping containers stacked vertically to curb the impact of the company on land.
For the unversed, URB-E is using containers in last-mile deliveries to help in running cities effectively. The containers save a huge amount of space in urban centers that are usually crowded and can be transported by e-bikes through city streets quickly and economically and have a lesser impact on the environment in comparison to other options.
The company has some of the largest retailers and e-commerce companies in the world as its clients. The venture-funded firm is supported by UBS Group and is based in Los Angeles.
Source credit:
https://www.prnewswire.com/news-releases/urb-e-joins-forces-with-indoor-farming-leader-square-roots-for-locally-grown-zero-emissions-fresh-food-delivery-301509406.html