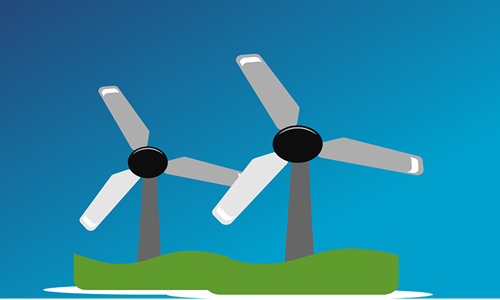 The latest paper by the Institute for Government (IfG) has reportedly pointed toward the possibility that ministers in the United Kingdom may face added expenditures of over £23 billion ($27.1 billion) this fall for covering additional household energy prices of £900 ($1062.53), escalating to £90 billion ($106 billion) the next year.
The paper, assessing the prospects for Liz Truss or Rishi Sunak in No. 10, also cautioned the government to prepare for prolonged increases in energy bills by going much further in making public appeals to conserve gas. For instance by letting consumers know about the cost savings from dropping thermostats, and committing to establishing more energy-efficient housing to help protect customers.
No 10, alongside Kwasi Kwarteng, the business secretary and Truss's close supporter, has been bucking public pressure to consume less energy. Truss, who is expected to be the next prime minister, will have to make some extremely difficult decisions about how much to subsidize energy costs when entering office.
The IfG stated that the government of Boris Johnson has so far spent £33 billion ($38.9 billion) to cover 90% of the projected increase in energy costs. However, the surging prices can lead to an additional £23 billion ($27.1 billion) to cover average bills that are expected to be £900 higher per household than anticipated over three months ago.
The paper revealed that providing homes with this kind of assistance in 2023–2024 might cost the prospective government nearly £90 billion ($106 billion). Another possibility for a new prime minister is to insulate only the most disadvantaged from increasing costs.
According to the IfG, mitigating energy bill rises for those on means-tested benefits will cost around £800 to £900 ($944.56 to $1062.53) for one household, or roughly a total of £6 billion ($7 billion) to £8 billion ($9.4 billion). On the other hand, extending greater assistance to those on disability allowance as well as pensioners could raise the overall cost of assistance for the most disadvantaged to £10 billion ($11.8 billion) to £12 billion ($14.1).
Source credit: https://www.theguardian.com/uk-news/2022/aug/24/next-pm-could-face-23bn-autumn-spend-to-cover-900-rise-in-energy-bills