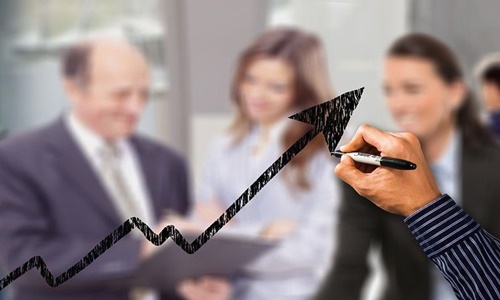 Magical Mushroom Company, a startup based in the UK, has reportedly raised nearly €3.4 million ($3.6 million) in new funding through its seed round. The startup is on a mission to use environmentally friendly solutions to combat the growing issue if plastic waste.
With the aim of tapping into Europe's multi-billion dollar polystyrene packaging industry, the UK-based startup has created biodegradable packaging alternatives, harnessing the potential for innovation offered by mushrooms.
As per reports, Ecovative Design LLC led the seed round, with participation from the likes of Robert Del Naja, a well-known activist, musician, and artist, Dale Vince, founder of the world's first green energy firm; Ecotricity, as well as Marcus Watson, Adoreum Partners' co-founder, who brought on 30 other investors.
The newly raised capital would be used to open the company's very first raw material production facility in Beeston, Nottinghamshire. Through this, the startup will be able to take over the entire packaging production process and add new jobs to the region as a result.
Additionally, the funds would also be utilized to grow production and reduce costs at the firm's existing packaging facilities in Bulgaria and the UK.
Paul Gilligan, CEO & founder, Magical Mushroom Company, stated that the world's businesses have a crucial role to play when it comes to attaining the UN's Sustainable Development Goals. As such, they need realistic and cost-effective solutions that can drastically reduce carbon footprint across the entirety of their supply chains.
Gilligan added that the company takes great pride in repurposing waste and unlocking the overlooked potential of mycelium, which is a natural resource that has remained untapped to date.
Magical Mushroom is thrilled to have the backing of an outstanding group of investors who have a wealth of knowledge in enacting sustainable change, sharing the same vision that defines the future of packaging solutions sector.
The Magical Mushroom Company, established in 2019, utilizes agricultural waste to develop packaging solutions by combining it with mycelium, which is nothing but the root structure of mushrooms.
Though this process, start-up develops a material that is resilient, biodegradable, and comparable in price to conventional packaging solutions made from fossil fuels, such as polystyrene. The product, unlike another biodegradable packaging, decomposes organically in the soil without the use of any chemical additives or industrial facilities in about 45 days.
Source credit: https://www.eu-startups.com/2022/06/uk-based-magical-mushroom-company-scores-e3-4-million-for-its-plant-based-sustainable-packaging/