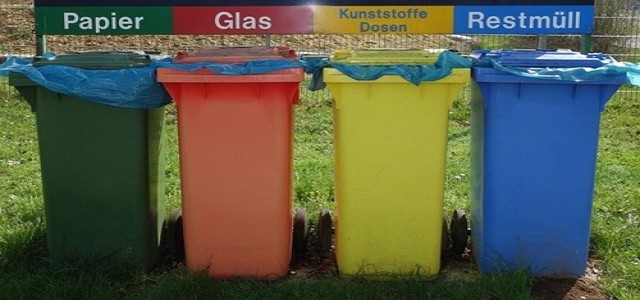 Keenan Recycling, an award-winning Scotland-based food waste recycling business, has reportedly announced that acquisition of the food waste wheelie bin collection service of England-based JNL Waste Services, continuing its expansion across the UK.
While the firm has declined to disclose the transaction amount, it has said that the procurement of the English business has set it up nicely for further growth this year.
The acquisition will grant new trucks to Keenan as well and will strengthen its operations in Northamptonshire, East Anglia, and the Midlands.
The company is focusing on a five-fold-plus increase in its revenue over two years after having achieved its milestone of a UK-wide coverage in 2021, when it had invested over £4 million in new trucks and added six new depots to its network.
Keenan added that the deal with JNL, owned by Natalie and Jon Lee, will be a key moment in the company's history as it revealed that many acquisition opportunities are being produced for the company with its growing reputation across the UK.
Grant Keenan, Managing Director of Keenan Recycling, stated that the JNL's wheelie bin business was a natural strong fit for the company. Complementing Jon and Natalie for having built a fantastic company, Grant added that the firm's substantial investments in England over the past eighteen months has allowed it to serve new customers, like colleges, fast-food chains, restaurants.
With many businesses reviewing their carbon footprints, they are increasingly realizing how effectively their sustainability goals can be supported by food waste recycling.
Jon Lee said that Keenan Recycling has a good reputation in the industry and that the sale will allow JNL to focus on bulk food waste haulage.
Lee added that the funds from the deal will be utilized in the expansion of JNL's articulated fleet.
Keena Recycling was incorporated in 2003, originally a garden composting business from a farm diversification project, with the company launching its commercial food waste collection service in 2009 in Scotland.
The company is now Scotland's biggest food waste collection firm.
Furthermore, the firm announced a £5 million ($5.7 million) deal to extend its contract for recycling household garden and food waste in Aberdeen, Scotland.
Source credit: https://www.pressandjournal.co.uk/fp/business/local/3848559/keenan-recycling-swoops-for-english-food-waste-wheelie-bin-business/