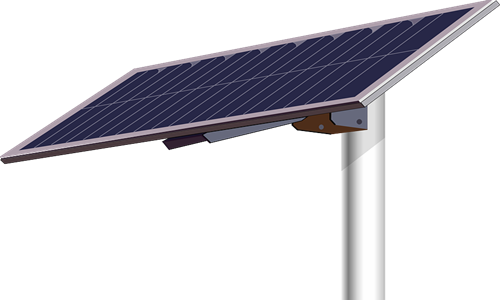 U.S. President, Joe Biden reportedly signed the Inflation Reduction Act last week, which includes USD 374 billion in funds for broadening domestic production in solar, wind, batteries, and green hydrogen arenas as well as facilitating decarbonization.
Apparently, this move is intended to reduce Washington's reliance on Chinese equipment, which dominates several markets and could perhaps give Korean firms an upper hand in competition as they gain tax benefits.
Additionally, this groundbreaking legislation will facilitate firms like Hanwha Solutions Corporation, a solar equipment manufacturer with North American production and research facilities, to receive more than USD 200 million in tax credits starting next year.
CS Wind Corporation, which currently runs the largest wind tower manufacturing facility in the U.S. is also likely to receive a significant cash infusion in accordance with the new Act.
As a direct consequence, both the South Korean companies are looking to indulge in additional investments in the country.
However, as per South Korea's Industry Minister, Lee Chang-yang, the country is contemplating a complaint file to the World Trade Organization (WTO) as the law affects the two countries' bilateral free trade agreement. Apparently, the law excludes electric vehicles (EVs) built beyond the U.S. borders from tax concessions.
Sources also cite that the procurement of essential mineral resources for batteries from the U.S. and its partner organizations would be more difficult for Korean firms, as China rules over 50% of the lithium processing space and controls the EV battery supply network.
This law, therefore, is expected to make things more difficult for Korean automakers and EV battery producers. Influential players like LG Energy Solutions Ltd, SK On Co. Ltd., and Hyundai Motor Company have all stated that the need to emigrate more production utilities to the United States and use fewer Chinese materials may jeopardize their ability to compete in the market.
Interestingly, the bill has engendered improvements in the stock prices of Korean companies with Hanwha Solutions and CS Wind, both witnessing a 40% rise in shares since mid-July.
Source credit:
https://www.theedgemarkets.com/article/us-climate-bill-gives-big-boost-south-korean-cleanenergy-firms