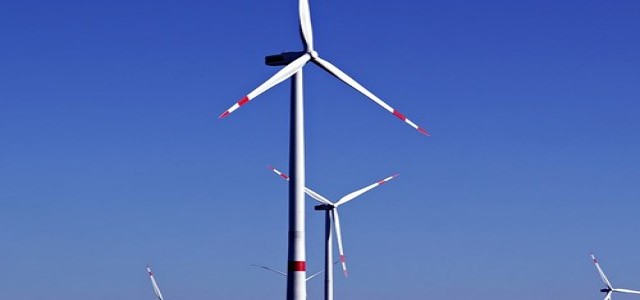 Siemens Gamesa Renewable Energy S.A, one of the world's leading wind energy companies, has reportedly added a new turbine named 'SG 4.7-155' to its 4.X platform in order to increase energy production at low wind sites.
Sources cite that the new SG 4.7-155 turbine has a power rating of 4.7 MW and comes with a 155m rotor. The new turbine comes with OptimaFlex technology, allowing it to efficiently work between 4MW and 5MW depending on the conditions of sites. The platform will be improved by one of the two rotors designed for the more powerful Siemens Gamesa 5.X platform.
This method, which was previously carried out on the SG 3.4-145 introduced in July, optimizes the research and development funding and industrial capital expenditure, decreases the development cycle, and enhances the time-to-market of the latest products.
Speaking on Which, Bondo Krogsgaard, CEO at Siemens Gamesa said that the novel model would help the company to become more competitive in the low wind market landscape, complementing the company's SG 5.8-170 to provide its customers with broader options depending on their project needs and characteristics.
He added that this type of modular approach using the company's best of onshore innovation would help it to decrease the cost of energy for them and offer the best solutions for the energy transaction.
According to sources, the new model will use a 76m blade manufactured of fiberglass reinforced with pultrude carbon, integrating 'ground-breaking aerodynamics" to assure the best balance between reduced noise level and high energy production.
Moreover, the new turbine also has a less noise output(105 decibels), making it appropriate for nations with stringent noise restrictions like France. The company has also worked diligently to improve the turbine lifetime 25 years from 20 years at IEC-Class 3 sites.
Sources credit - https://renews.biz/64400/siemens-gamesa-boosts-4mw-platform/