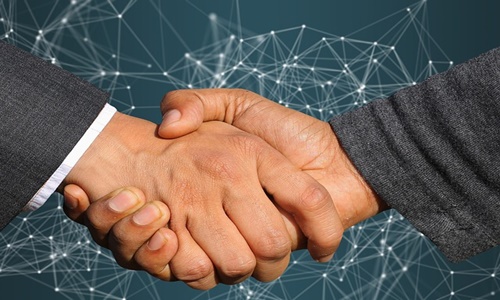 Shanghai Electric has announced partnerships with global industrial partners for strategic multi-energy deployment which includes source-grid-load hydrogen storage. The objective behind this move is the integration of varying sources of energy through innovation, creation, and digital intelligence. These short-term goals are intended to aid the development of stable energy supply and encourage zero-carbon society construction.
To expedite the strategic deployment, Shanghai Electric is in contact with industrial organizations in prominent regions including the Middle-East, Asia, Saudi Arabia, China, and others. The company topped the list of new offshore wind power installations in China for the eighth consecutive year.
Yet another achievement is the entering of the Dubai Solar Thermal Photovoltaic Project into the critical construction stage. Jointly developed with ACWA Power, the project's next stage will dedicate a landmark green project for the UN's upcoming conference on climate change to be held at the end of 2023 in the UAE. These efforts will enable both parties to cooperate on low energy consumption areas including solar energy, hydrogen energy, and other new energy areas.
Chairman of Shanghai Electric Group, Leng Weiqing, has commented on the importance of creating a mechanism that would result in the reduction of carbon emissions among energy providers and industrial entities. Additionally, there is a need to eliminate the policy barriers between these entities to create a combined force for CO2 reduction.
Deputy chief engineer of Shanghai Electric's wholly-owned firm Shanghai Bright-H Technology, Wu Liang, has expressed that a plan is being drafted for the installation of a 100 MW PEM production line in 2025.
Shanghai Electric Group Company Limited is focused on intelligent manufacturing, smart energy, and data intelligence integration. The mission of the company is to emerge as a leader to peak CO2 emissions and establish carbon-neutrality by emphasizing new energy equipment production, equipment localization, and utilizing boundless opportunities in a progressive industrial ecosystem in collaboration with global partners.
Source credit: https://www.prnewswire.com/news-releases/shanghai-electric-joins-forces-with-global-industrial-partners-to-promote-strategic-layout-of-multi-energy-coupling-and-complementary-mode-301780548.html