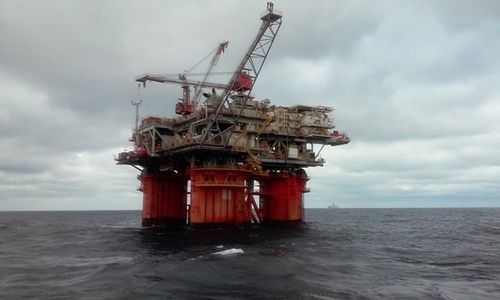 Aramco, Saudi Arabia's leading oil and gas corporation, has reportedly posted a record profit of more than $161.1 billion for last year, helped by the surging energy prices as well as larger volumes.
Apparently, this represents a 46.5% increase over the previous year for the state-owned firm.
It is also the most recent oil firm to claim record profits due to the rise in energy prices brought along by Russia's full-scale invasion of Ukraine in February 2022.
ExxonMobil in the U.S. accounted for $55.7 billion, followed by Britain's Shell which posted $39.9 billion.
Aramco also announced a $19.5 billion payout for the October to December 2022 quarter, which would be paid in the first three months of this year.
The Saudi government, which holds the majority of the company's shares, nearly 95%, will receive the majority of that.
The benchmark oil price, Brent crude, presently trades at approximately $82 per barrel, while prices in March, in the wake of Russia's invasion, and June approached $120 per barrel.
In a statement released on Sunday, Aramco claimed that it's performance was a result of the higher profits for refined goods, rising sales volumes, and the spiking crude oil prices.
Amin Nasser, the CEO and president of Aramco stated that the firm anticipates natural gas and oil to remain crucial for the conceivable future, while the risks of lack of investment in the market are substantial, potentially contributing to the rising energy costs.
According to Nasser, the company would not only focus on increasing the output of oil, gas, and chemicals but it would additionally invest in cutting-edge low-carbon technology in order to address these challenges.
Aramco, the second-most lucrative corporation in the world only after Apple of the United States, is a significant contributor of carbon emissions that are adding to climate change.
Source credit: https://www.bbc.com/news/world-middle-east-64931074