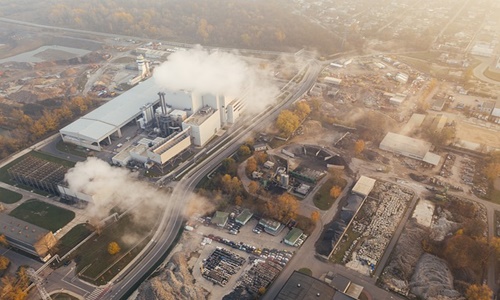 Rich nations have reportedly vowed billions of dollars to assist Vietnam in cutting its coal consumption but are apparently facing obstacles in finalizing a deal with the Southeast Asian country before the global climate summit scheduled to be held next week.
According to sources, Vietnam will be the second country in the world to benefit from a commitment made by rich nations to offer funds for its energy transition.
Notably, in 2021, the U.S., EU (European Union), France, Britain, and Germany committed to investing US$8.5 billion over three to five years in South Africa to help it cut carbon emissions.
However, the domestic politics in Vietnam are not letting the deal, stated sources close to the matter; meanwhile, the financial offer, which includes loans and only marginal grants, is also a reason that makes it less appealing.
By the middle of next month, no agreement with Vietnam will be seen as a major blow to UN and G7 efforts to include coal-reliant countries in the fight against climate change following the little progress made with India, the second largest consumer of coal after China.
It is worth mentioning that Vietnam falls under the world's top 20 consumers of coal, and its carbon emissions are slated to increase massively as the 100 million people country grows quickly. Therefore, it is crucial to make a shift towards renewables and other less polluting energy sources.
Rich nations have provided Vietnam with about US$2 billion in low-interest loans to support its commitment. They are considering providing it with additional but smaller financial assistance in the form of handouts, stated an EU official.
The official, who wished to remain unidentified as the negotiations are private and ongoing, also warned that there was a chance that a deal with Vietnam would not be finalized by the end of the month.
As per reports, at the COP26 climate summit last year, Vietnam pledged to phase out coal-fired power by 2040. However, that plan would require considerable investment and the support of wealthier nations.
Source credit - https://www.channelnewsasia.com/sustainability/rich-nations-struggle-agree-energy-plan-vietnam-climate-summit-sources-3030256