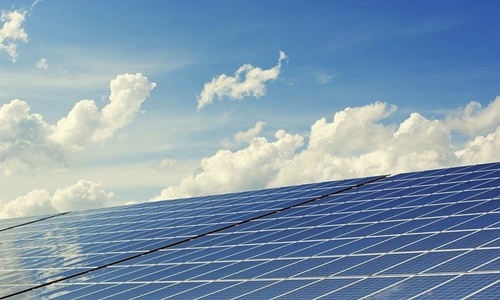 PH Renewables Inc. (PHRI) has reportedly received a loan of USD 46.82 million (Php 2.65 billion) for building its powerful 75-megawatt solar power plant in Baras, Rizal.
Notably, MGEN Renewable Energy Inc. (MGreen) and Mitsui & Co. Ltd. subsidiary Mit-Renewables Philippine Corporation formed PHRI as a strategic alliance.
For the unversed, the loan was sanctioned by Rizal Commercial Banking Corporation (RCBC) and the arrangements of the project will be pulled through with the aid of RCBC Capital Corporation.
Located in the Philippine Communications Satellite Corporation arena, the project is anticipated to venture into the commercial space by the first quarter of 2023. The solar plant is intended to supply renewable power to MPower, the retail electricity supply sub-division of Manila Electric Co. (MERALCO).
Elaborating on this development, Jaime Azurin, CEO and President of Meralco PowerGen Corporation (MGEN) claimed that the company was elated to open its doors to partners like Mitsui and RCBC as their resources would aid in broadening the reach of renewable energy products in Philippines.
The CEO is hopeful that the organization will be successfully able to achieve the goal of building 1,500MW of renewable energy in the coming seven years.
RCBC Capital president and CEO, Jose Luis Gomez asserted that the undertaking will be extremely beneficial for the country as well as the environment.
Jose added that, despite the fact that the endeavor was fraught with difficulties, the company was able to triumph over and turn it into a rewarding experience.
It is worth noting that prior to this arrangement, RCBC had issued a public statement claiming that it would cease directing funds toward coal-fired power plants by 2031 and would instead focus on renewable energy projects to contribute their share toward saving the environment.
Source Credits: - https://powerphilippines.com/ph-renewables-secures-php2-65b-loan-for-rizal-solar-project/