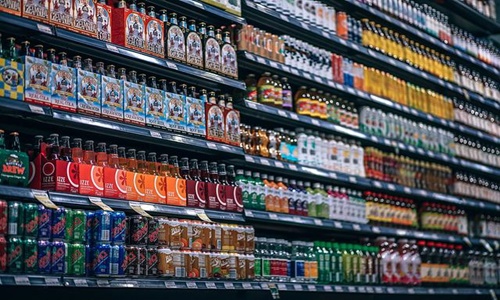 Exclusive manufacturer of PepsiCo snacks and beverages, Pepsi-Cola Products Philippines Inc., has reportedly unveiled plans to sustain its growth momentum during the easing of COVID-19 restrictions.
According to Frederick D. Ong, the company's CEO and President, there has been a gradual recovery in consumer spending over recent months, as the Philippines government continues to lift the coronavirus-induced restrictions. Since economic and social activities are slowly returning to normalcy, the sales of the bottler also have witnessed a major upsurge in the first quarter of 2022.
As a part of the initiatives to address the lifestyle needs of active individuals, Pepsi-Cola Products Philippines is continuing to launch new products. For instance, in January, the company introduced Gatorade No Sugar, which is a sugar-free sports drink with hydration benefits and minimal calories.
As sports and recreation activities resume under Alert Level 1, the consumption of energy drinks has been growing rapidly.
In addition, energy drink remains one of the more in-demand product categories of Pepsi-Cola Products Philippines to date, Mr. Ong added. Notably, its energy drink brand, Sting, is enjoying visibility on various social media platforms and has new brand endorsers.
For the record, Pepsi-Cola Products Philippines has implemented multiple brand initiatives in 2022 to hit more targets, address high consumer demand, as well as help strengthen the business of the partner distributors.
Mr. Ong has further stated that the company is targeting to make its workforce fully vaccinated and boosted to subsequently help maintain economic recovery. For those unversed, it is nearing its employee booster shot target of up to 90%.
To become the leading beverage brand in the country, the team at Pepsi-Cola Products Philippines is dedicated to driving profitable and sustainable growth through the production and delivery of a range of quality beverages to consumers.
Source credit:
https://businessmirror.com.ph/2022/05/02/pepsi-phl-aims-to-accelerate-growth/