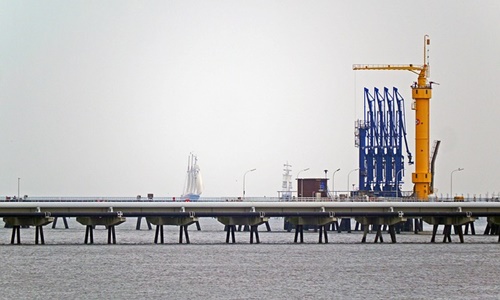 Oil prices have reportedly surged back up earlier this week after EU leaders came to an agreement to effectively ban over 90% of crude imports from Russia by the end of the year.
According to reports, however, the surging process reversed their course a few hours after the announcement after a report by The Wall Street Journal revealed that the OPEC was contemplating to suspend Russia from its output agreement.
The EU's announcement came as a standoff on the embargo, which was initially held up in a deadlock by Hungary, came to an end. Viktor Orban, Hungary's leader, has had friendly relations with Russian President Vladimir Putin, and the country is a major consumer of Russian oil.
According to the President of the European Council, Charles Michel, this new step by the EU would have a direct impact on 75% of oil imports from Russia.
The embargo supposedly comes under the EU's sixth sanctions package against Russia since its launch of the Ukraine invasion. Discussions on enforcing an oil embargo have been in progress from the start of the month.
As per a statement released by the European Council on May 31st, the bloc has agreed to extend the sixth package of sanctions against Russia to cover crude oil, petroleum products, supplied from Russia into EU member states, with a provisional exception of crude oil supplied through pipeline.
The European Council further stated that to ensure the security of supply in case of 'sudden interruptions', 'emergency' measures will be rolled out.
As per reports, the ban could further exert pressure on the energy market. Energy prices have skyrocketed over the past year, which has greatly contributed to inflationary conditions in many countries.
Vivek Dhar, director, mining & energy commodities research, Commonwealth Bank of Australia, mentioned in a note that even though pipeline imports were not considered in the agreement, the seaborne oil embargo still accounts for a significant chunk of EU's fossil fuel imports from Russia.
Source credit: https://www.cnbc.com/2022/05/31/oil-prices-eu-russian-crude.html