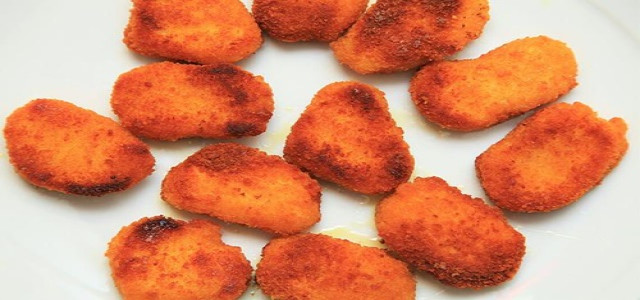 Nowadays, a plant-based meat company based in San Francisco has reportedly secured US$7 million in a seed round, billing it as one of the biggest seed-stage valuations under its category. The firm secured US$2 million in a pre-seed round from 2021. The company has total funding of around US$10 million to date.
Stray Dog Capital led the round, with Standard Meat Co., a privately held meat packaging and processing organization, providing additional strategic assistance.
Existing investors such as Tenacious Ventures, VegInvest Trust, Good Protein Fund, and Cornucopian Capital, are also part of the round. Vanterra Accelerator Fund, Selva Ventures, FoodHack, Beyond Impact, Gaingels, and Unpopular Ventures are among the new investors, as are a group of angel investors led by Varsha Rao, Rachel Mansfield, and Brandon Shainfeld.
Nowadays was founded by Dominik Grabinski and Max Elder to focus on the nutritional benefits of plant-based meat alternatives. Its original product is a crispy, plant-based spin on chicken nuggets.
Unlike some other alternative protein organizations that are creating new technologies, Nowadays is using current machinery that is used to produce cereal and pasta to make whole pieces of its product, which are then made into nuggets for the time being. Tenders and cutlets will also be formed in the coming years.
Elder stated that the company can replicate the animal muscle in various sizes and shapes using a mechanical approach, which is critical to its differentiation since some other firms' technology allows them to do only one format.
Currently, the company is focusing its additional capital on the marketing of the latest plant-based 'chicken' foods, like cutlets, which will be available as a direct-to-consumer product and also in selected restaurants this summer. In addition, the firm is extending its foodservice distribution and, starting later this year, will be available on the racks of select Whole Foods Market outlets.
According to Elder, once the firm's production plant is up and running, it will be ready to produce somewhere between six to 60 metric tons of meat a day if it runs at full capacity every day. The company is also developing a gluten-free breading which will supposedly launch this year.
Source credit: https://techcrunch.com/2022/04/18/nowadays-plant-based-nuggets/