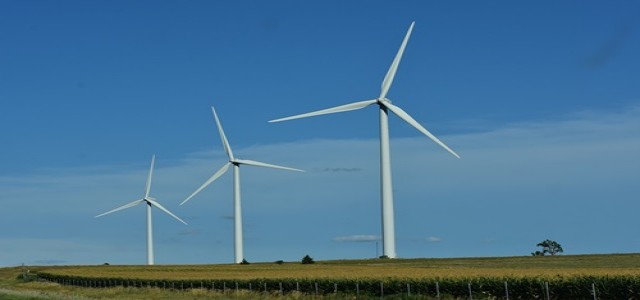 The New Jersey Board of Public Utilities has reportedly started the process of evaluating how to bring electricity generated in offshore wind turbines installed in the Atlantic Ocean to power and utility lines on land after a new order was approved on Wednesday.
N.J. Governor Phil Murphy has previously announced his aim to bring over 7,500 MW of offshore wind capacity to the Garden State through the coming 15 years, which is enough electricity to power approximately 3.2 million homes in the region.
The latest order requests that PJM Interconnection, LLC, the local power grid that delivers electricity to New Jersey and several other states, also include the governor's target in the offshore wind transfer planning of the grid.
The N.J. government aims to achieve this using a process named State Agreement Approach. Through this process, PJM would solicit offers for transmission systems and then New Jersey will select the preferred option. Additionally, by doing this New Jersey would become the first state to utilize the State Agreement Approach.
Joseph Fiordaliso, President of BPU stated that present actions of the government reflect the state's leadership in innovative clean energy development, and the agency's commitment to growing renewable energy rapidly and responsibly to tackle climate change.
Fiordaliso further added that PJM would offer several options to the agency so that it can prudently go ahead and reduce the cost and further on the ratepayer. The agency wants to do what is ideal for the pocketbook of the ratepayer.
CEO and President of PJM, Manu Asthana stated that the State Agreement Approach was devised widely to include the diversity and breadth of policies that various states might use.
Asthana further added that it is a tool that can be used by states to leverage PJM's local energy transmission planning expertise. In this case, the company is thrilled to help New Jersey further its offshore wind goals.
Source credit: https://www.nj.com/news/2020/11/nj-begins-planning-to-bring-offshore-wind-power-to-land.html