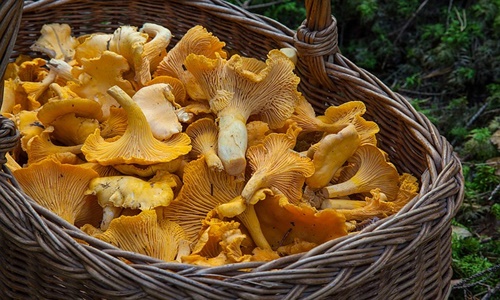 Mushroom producer Sempera Organics has reportedly joined MISTA, the invite-based food innovation platform.
MISTA aids its members to innovate by offering access to experts from every field in the food system along with development labs and commercial kitchens to ease new food advances.
From flour to tea to meat substitutes, mushrooms have a lot of applications in food that have increasingly grown popular. Sempera Organics seeks to explore and refine the next application for mushrooms with its MISTA members.
Sempera Organics CEO Nirmal Nair stated that there is a growing demand for functional mushrooms as more people understand their health advantages. Nair added that the company is delighted by the opportunity offered by MISTA to create new methods of using mushrooms in food.
Founder and Head, Scott May, has welcomed Sempera as a member of the MISTA ecosystem as it sees the importance of fungi in creating a regenerative, decentralized food system that provides nourishment to people as well as the planet.
May added that mycelium and mushroom solutions will be crucial in delivering consumers with nutrition, taste, cost, and clean label.
With an increasing demand for functional mushrooms, Sempera Organics serves as the top supplier catering to the need of using these mushrooms as nutraceuticals and food products.
Cultivating mushrooms like cordyceps, lion's mane, chaga, reishi, shitake, turkey tail, almond mushroom, maitake, king oyster, and agarikon in its advanced lab.
The proprietary growing methods of Sempera Organics optimize the growth of these varietals, produce the most nutritional mushrooms, and expedite the production time.
Moreover, Sempera gets these ingredients to companies on a reduced supply chain, ensuring reliable and faster delivery in comparison to other ingredient providers.
For the record, MISTA unites its members in an ecosystem that develops skills, allowing them to provide exponential business value and create food system measures with high regenerative and commercial value.
Source credit:
https://www.prnewswire.com/news-releases/mista-invites-functional-mushroom-producer-sempera-organics-as-newest-member-adding-functional-fungi-to-its-food-innovation-platform-301556360.html