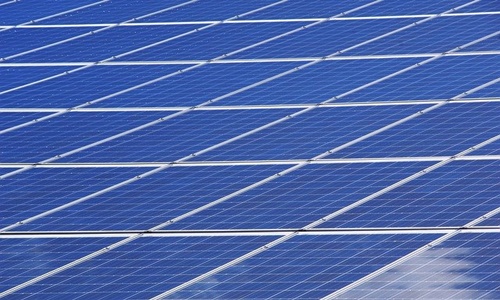 Mindtree, an information technology services and consulting giant, has recently announced that it has designed and installed a digital command and control solution for Indian multinational conglomerate, Larsen & Toubro or L&T.
This solution will be deployed at L&T's recently commissioned Hazira, Gujarat-located Green Hydrogen Plant.
Developed with Insights NxT, the data analytics and IoT, platform of Mindtree NxT, the novel solution facilitates control and monitoring of all plant services for enhancing operational and energy costs. It helps in bolstering effective use of resources like solar energy and battery energy storage systems.
In addition, the solution is integrated with predictive and preventive data analytics capabilities to offer real-time insights regarding plant performance and support decision-making based on the data.
Apparently, this will significantly lessen the plant's carbon footprint and enhance operational agility by reducing downtime and augmenting electrolyzer efficiency.
Mission-critical data is captured using the solution's interaction with complex operational technology systems using the Insights NxT platform, enabling several levels of analysis and levers to reduce energy usage.
As a result, new clean energy is adopted more quickly, environmental monitoring and reporting are enhanced, and prices for goods and services are more competitive.
Derek M. Shah, Senior Vice President & Head of Green Manufacturing & Development at L&T, revealed that the firm is committed to offering innovative and sustainable solutions to meet the energy requirements of the future while reducing its environmental impacts.
Shah further mentioned that at Hazira's heavy engineering unit, natural gas is used for welding and heat treatment operations.
Shah also noted that the solutions developed by Mindtree would aid them in effectively lowering the plant's carbon footprint by combining green hydrogen with natural gas, enabling fast and smooth adoption of cleaner fuel and alternative energy resources.
Sources also claim that with this initiative, L&T will be able to propel its ability to fulfill sustainability goals while enhancing its operational efficiency.
Source credit - https://www.mindtree.com/about/news/mindtree-builds-digital-command-and-control-solution-larsen-toubros-green-hydrogen-plant