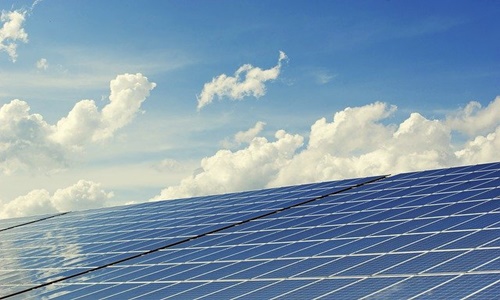 Automotive giant Mercedes is reportedly targeting to invest in a solar farm to provide electricity to its Formula 1 factor amid the energy price crisis across the United Kingdom.
Several factors in Britain have led to a massive increase in consumer energy bills, which are even more severe for businesses since there is no system to set the prices.
Mercedes has revealed that throughout 2022, its energy costs have almost tripled and are set to escalate during the winter.
Toto Wolff, Team Principal of the Mercedes F1 team, cited that there are not many options available for the F1 team to reduce its electricity use without compromising its productivity. He further stated that the firm needs to take further initiatives to address this situation.
To that end, the automotive company has approved a plan to invest in a solar farm in collaboration with a well-recognized solar developer and funder to lower its energy expenses over the long term. The plan is to roll out a solar farm at an unspecified location near its factory.
Autosport inquired Mercedes about how the automaker is responding to the growing energy prices. In response, Wolff revealed that the firm has almost tripled its energy costs in Brackley. It also has notably invested almost $2.3 million to $6.8 million (£2 million to £6 million) alone in energy costs. Additionally, the costs of charters and air freight have also increased considerably.
As the firm is a high-tech industry with a positive impulse, it looks forward to building a massive solar field to generate energy for the firm and others. Even if the firm receives only green energy, it can still reduce CO2 emissions by doing what is best.
Wolf further stated that solar farm plans are apparently in their early stages, which may not start until 2024. It will prove to be an excellent investment for the team to address financial issues and contribute to its sustainability plans.
Source Credit - https://www.autosport.com/f1/news/mercedes-6-million-f1-energy-bill-prompts-solar-farm-plan/10363259/