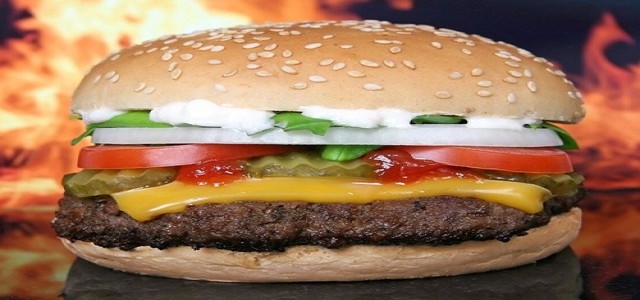 McDonald's UK, the UK arm of renowned US-based fast-food chain, has reportedly launched a new reward scheme that allows consumers to earn points in return for freebies, capitalizing on the widespread sentiment that 'food tastes great when its free'.
Now, customers who enjoy all the standard McDonald's fare, including Big Macs, McNuggets, or McFlurries, on a frequent basis, can now be treated with free food for bringing their business to the food giant.
The new scheme, called MyMcDonald's Rewards, essentially encourages consumers to earn points through their McDonald's orders. Customers would be able to redeem the collected points for free food or a donation to BBC Children in Need.
Initially, the scheme will be available across ten McDonald's outlets in the Northern England, with plans for extending the initiative to an additional 65 locations later this month.
Aintree, St Helens (Church Street), Formby, Liverpool (Kensington), Kirkby (County Road/Hall Lane), Liverpool (Switch Island), Skelmersdale, Runcorn, Widnes, and St Helens (Linkway) are among the ten places taking part in the novel scheme.
Customers may earn up to 100 points for every £1 they spend at McDonald's, so they will need to spend £15 on meals to earn 1,500 points. Once the customers have earned the required points, they will be able to choose from 15 free menu items.
A serving of mini McFlurry, small fries, a hash brown, a standard McCafé, a side salad, or a £1.50 donation to charity can be obtained through a collection of 1,500 points.
With 2,500 points, customers can claim things like a double cheeseburger, medium fries, Veggie Deluxe, Cheesy Bacon Flatbread, Bacon Mayo Chicken, or a £2.50 charity donation.
Customers who have collected 4,000 points can choose between a Big Mac, a premium salad, six chicken McNuggets, a double sausage and egg McMuffin, a McChicken Sandwich, or a £4.00 donation.
To join the loyalty program, customers must first download the MyMcDonald's app.
If customers make payment through the MyMcDonald's app, the corresponding order points would be automatically banked in their MyMcDonald's app.
Alternatively, customers can also get a one-time generated code, which can be accessed from the 'code' section of the MyMcDonald's app.
Source credit: https://metro.co.uk/2022/01/10/mcdonalds-launches-new-rewards-scheme-with-free-food-up-for-grabs-15894678/