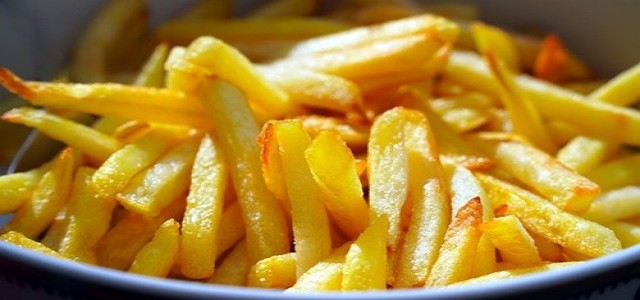 One of the world's largest and longest-running fast-food chains, McDonald's, is facing a severe French fries shortage in Japan owing to the ongoing issues with the global supply chain.
The global restaurant chain has stated that, with the shipment of potatoes experiencing delays, its famous French fries will only be sold in small portions in the country for the coming week, starting from the 24th of December up until 30th of December.
In a company statement, McDonald's Japan has said that it is temporarily limiting the sale of the Medium and Large size option of French Fries as a precautionary step to make sure that customers can enjoy the snack, of which only Small size option will be available at all outlets.
The firm also added that to date, it had not suffered any such break in its supplies.
McDonald's Japan, which usually imports its potatoes from a port near Vancouver, Canada, is said to be experiencing delays in shipping due to flood damage, and supply chain disruption caused due to the pandemic.
As per its statement, the company will turn towards alternative measures, one of which includes having the supplies reach Japan via air.
This is, however, not the first time McDonald's Japan has had to cut down on the size of its portions.
A protracted industrial dispute in 2014, between terminal operator, shipping lines, and as many as 20,000 dockworkers, across 29 ports on the west coast of the United States, had also caused a shortage of the firm's famed French fries.
As a response, McDonald's Japan had to take an emergency step of only selling small portions of its snacks and have 1,000 tonnes of potatoes flown over.
Previously in August, McDonald's had stated that it was facing supply issues that were affecting the availability of shakes, as well as bottled drinks, in its 1,250 UK outlets.
The company had stated that one of the major reasons was the shortage of lorry drivers in the country, adding that the shortage had worsened following a change in rules after the Brexit deal.
Source credit: https://www.bbc.com/news/business-59750613