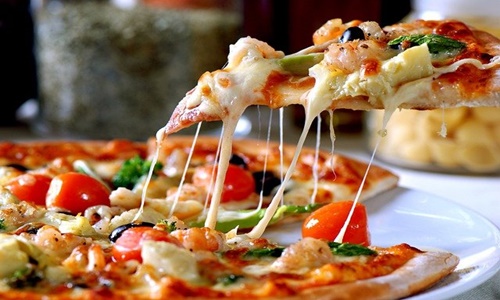 Marco's Pizza, the Ohio-based pizza brand, has reportedly revealed major improvements to its franchise development program.
This is an important development as the 1,000-plus unit brand intends to attain its expansion objective of 1,5000 units by the end of next year.
Interestingly, stores are consistently opening at a rapid rate, and the improvements have offered alluring incentives for multi-unit proliferation while facilitating securing finances from preferred lenders.
With over 200 stores in development, Marco's Pizza is on track to attain this growth objective. As franchise development continues growing, leadership prefers investments in personnel, new technology, planned vendor collaborations, and more to expedite the growth strategy of the brand.
The brand's franchise development support is top-class, creating avenues for sophisticated operators and entrepreneurs to augment their multi-unit portfolios.
Robert Pina, the Area Representative, and Franchisee cited that the sophistication and intricacy of the development program have been more robust than ever before. Pina recently inked a 46-store agreement, one of the biggest deals in the history of Marco's.
Designed to introduce ease to the process of development, Marco's created improvements in four important areas: growth incentives, financing, design & construction, and real estate.
Understanding the issues related to lending, Brad Fletcher, the Director of Franchise Financing, along with the finance team, has set collaborations with eight preferred lending institutions and banks.
The finance team of the brand offered important updates through quarterly meetings on the state of growth, business, and performance. Therefore, banks are better placed to provide supportive lending terms to individual franchisees of Marco's.
The pizza brand offers a long-term allowance for multi-unit owners, including reduced royalties, franchisee fee discounts, and bonuses for growth acceleration.
Marco's Pizza continues to include real estate support and expertise to help expedite site selection and guide franchisees at crucial decision points.
Apart from its strong support of franchise development, Marco's Pizza continues to invest in brand development through a national multi-channel advertising program.
Source credit:
https://www.restaurantnews.com/marcos-pizza-reveals-enhanced-franchise-development-program-fueling-expansion-to-1500-units-by-end-of-2023-042822/