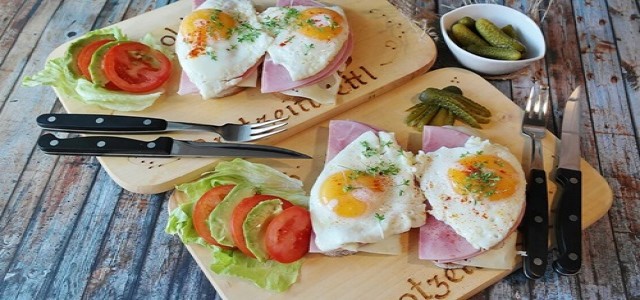 Plant-based food leader, LIVEKINDLY Collective, has reportedly introduced Happy Chicken (Ha Pi Ji) and Giggling Pig (Ge Ji Zhu), its two new flagship brands in China. The company, apparently, has developed these first in-house self-created brands to cater to Chinese consumer tastes.
The two novel brands are aimed at Gen Z, along with two beloved cartoon characters, Happy Chicken and Giggling Pig. This is intended to let consumers experience excellent nutrition, great taste, as well as to offer a modern twist on heritage cuisine by consuming plant-based food.
According to Good Food Institute estimates, China's plant-based market reached approximately $1 billion in 2018 and is expected to rise between 20 and 25% annually.
The brands also comprise a portfolio of over seven innovative plant-based products that are based on the most devoured Chinese delicacies, including various mushroom-based dishes, plant-based dumplings as well as a seasoned minced dish. As per reports, these new products would be available in China from June 25.
The CEO and Chairman of LIVEKINDLY Collective, Kees Kruythoff, has hailed China as one of the leading strategic and exciting markets with regards to plant-based revolution, while addressing it as a key pillar in the company's growth strategy. He also expressed pride at the rollout of the new flagship brands, which have been created and produced for the Chinese consumers by the Chinese experts.
For the unversed, since March 2020, LIVEKINDLY Collective, in its first 12 months has secured close to $535 million in order to fund its global expansion into China among other growth regions, and for its strategic partnerships, investments, and acquisitions in plant-based innovation.
Sources also confirm that the firm, besides the newly developed Giggling Pig and Happy Chicken, holds five other plant-based food brands, Oumph!, LikeMeat, The Dutch Weed Burger, The Fry Family Food Co., and No Meat, in its portfolio along with LIVEKINDLY, its digital media company.
Source Credits
https://www.businesswire.com/news/home/20210624006015/en/LIVEKINDLY-Collective-Launches-in-China-with-Two-New-Brands-Created-Exclusively-for-Chinese-Consumers-by-Chinese-Food-Experts