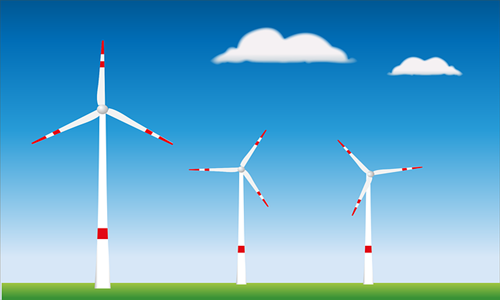 Hitachi Energy, the Switzerland-based leading technology and power grid company, has reportedly won a significant order from renowned Danish renewable energy firm, Ørsted, to deliver two high-voltage direct current (HVDC) systems to transfer green energy from the Hornsea 3 wind farm, which is situated over 120 kilometers off the east coast of the United Kingdom.
The wind farm will generate over 2.85 gigawatts (GW) of renewable energy, enough to power over three million UK homes. This will be the biggest offshore wind farm in the world, with over 200 wind turbines installed over 700 square kilometers. This plan is an important step toward the British Energy Security Strategy's aim of getting up to 50GW of offshore wind power by 2030.
Hitachi Energy facilitated Ørsted with the power grid connection of Hornsea 1 and Hornsea 2, while Hornsea 3 would be the first phase to deploy the HVDC system in the Hornsea network.
The entire HVDC system, along with the offshore platform, will be delivered in collaboration with the Norwegian oil, gas, and offshore wind company, Aibel.
Aibel will provide two HVDC offshore converter platforms, while Hitachi Energy will provide two HVDC Light converter systems.
The platform is built on Hitachi Energy's modular HVDC technology, which includes MACH, an advanced control and protection system. Hitachi Energy will keep working on developing solutions with its partners and customers to develop new solutions as the HVDC offshore market expands and grows more complex to support a future offshore grid that is more adaptable.
Ørsted envisions a world that runs solely on green power and with the Hornsea projects in line, they are a step closer to achieving this goal in the UK.
Patrick Harnett, Vice President Program UK, Ørsted, stated that together with Hitachi Energy, the firm is proving the critical role that renewable energy sources like offshore wind play in the global sustainability movement.
Hornsea 3 will create thousands of high-quality employment opportunities and investments worth billions of pounds in the offshore wind supply chain in the UK and beyond in addition to offering low-cost, green power to millions of UK homes.
Source credit: https://japantoday.com/category/tech/hitachi-energy-wins-order-to-connect-one-of-the-world's-largest-offshore-wind-farms-to-the-uk-power-grid