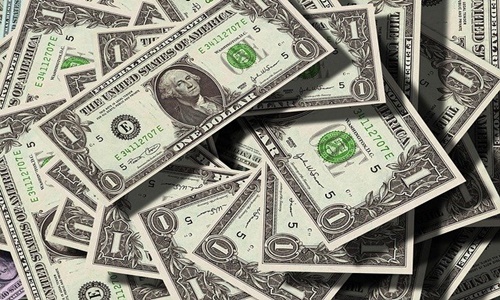 Germany is reportedly investing about $196 billion (200 billion euros) into stabilizing the country's economy during the energy crisis, as announced by Chancellor Olaf Scholz.
According to reports, the nation's Economic Stabilization Fund, rolled out during the COVID-19 pandemic in 2020, will distribute and manage the state aid.
With the recent launch of the capital, Germany is also reacting to the new altered gas supply situation with Russia amidst leakages in the Nord Stream 1 and 2 pipelines, which resulted in an indefinite interruption in flow.
Scholz mentioned that the country is well prepared for the situation, further hinting at removing Russia's reliance on gas supplies in the foreseeable future.
According to sources, Germany began actively seeking new trade allies and extended coal and nuclear power generation since the beginning of the Russia-Ukraine conflict.
However, despite the planned nuclear phase-out by this year end in the country, Germany's remaining nuclear power plants can still be operated until the first quarter of 2023.
Moreover, this fund would also support capping the electricity and gas prices to ease the burden on the economy and consumers.
In addition, the government has also introduced inflation relief packages worth $92 billion (95 billion euros) before the energy crisis.
Recently, Germany's statistics authority announced that inflation touched a new record of 10% in September.
As per the preliminary figures issued by the Federal Statistical Office, the energy prices rose sharply by 43.9% year-on-year.
Scholz notified that a much-criticized gas levy, which will enable the utility firms to pass on the energy costs to consumers, will now not be introduced.
Instead, direct business funding would be provided to spare citizens from further financial stress.
Leading German economic institutions cut their projection for 2023 just before Scholz announced the stabilization money.
Despite the earlier prediction of 3.1% growth, the institutions anticipate a 0.4% recession.
Source credit - https://www.business-standard.com/article/international/germany-to-set-up-196-billion-stabilisation-fund-to-fight-energy-crisis-122093000307_1.html