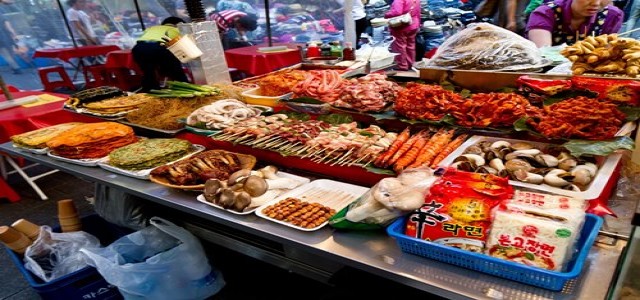 If the pact reaches potential conclusion, Inspire Brands would take over Dunkin' Brands for a price of USD 106.50 a share.
The acquisition deal would be backed by Roark Capital.
The global food and beverages sales have been declining over the past few months in the wake of dreaded COVID-19 infection spread. Considering the revenue and business loss resulted due to this, several food and beverage companies have been brainstorming in enhancing their product offerings by establishing potential acquisition, partnerships, and mergers, thus bolstering the companies' reach worldwide.
In one such instance recently, Baskin Robbins and Dunkin' Donuts chain owner- Dunkin' Brands Group announced holding preliminary discussions about being acquired by a private equity backed restaurant firm- Inspire Brands. However, various news reports suggest that the probability of any agreement reaching to a conclusion is still uncertain.
As per official sources, if under any condition the agreement reaches a terminal point, the deal would take Dunkin' Brands private at a price of USD 106.50 a share. The announcement would be made public any time soon before the month end.
Dunkin' Brands boasts of presence of about 13,000 Dunkin locations and over 8,000 Baskin-Robbins stores worldwide. Its potent acquisition would enable Inspire Brands to grow profusely across the globe. The torchbearers and other officials for both of these companies declined to comment on the uncertain acquisition deal.
Post the tentative acquisition announcement, shares of Dunkin' Brands fell by 0.38%.
About Inspire Brands
Inspire's portfolio includes more than 11,000 Buffalo Wild Wings, Rusty Taco, Arby's, and Jimmy John's outlets worldwide. The acquisition deal would be backed by its private equity firm- Roark Capital, which has emerged as a holding company for the global restaurant brand, post Arby's acquisition of Buffalo Wild Wings.
About Dunkin Group
Massachusetts based Dunkin' Brands Group, Inc. stands as one of the pivotal restaurants holding companies which runs two chains of fast food restaurant globally, labeled- Baskin Robins and Dunkin'.
Source credit: https://www.cnbc.com/2020/10/26/dunkin-brands-is-discussing-potential-sale-to-inspire-brands-.html