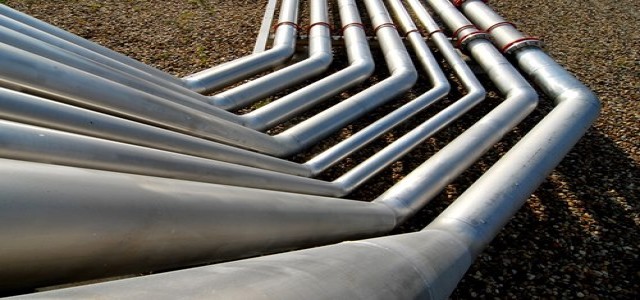 As per reliable sources, U.S. based leading real estate investment firm, CorEnergy Infrastructure Trust, Inc, has disclosed its acquisition of crude oil pipeline provider, Crimson Midstream Holdings, for a consideration amount of over $350 million. The assets acquired by the firm would qualify for the REIT treatment, that fall under the established IRS regulations as well as the investment firm's Private Letter Ruling (PLR).
They would comprise four critical infrastructure pipeline systems that connect the desired native California crude production to the in-state refineries that generate state-mandated specialized fuel blends, and span over 1,800 miles across the northern, central and southern California regions.
For the record, funding for the acquisition was a combination of commitment to issue, cash on hand, , around $119.4 million in new common and preferred equity, Grand Isle Gathering System (GIGS)'s contribution to the sellers, and approximately $105.0 million in new term and revolver borrowings.
It has been speculated that this collaboration would lead to CorEnergy's enhanced dependency on regulated contractual revenue sources.
According to CEO, Chairman, and President of CorEnergy, Dave Schulte, the acquisition of Crimson would expand the company's critical infrastructure base with four new pipeline networks and positions. He revealed that CorEnergy would now be an owner/operator of utility-like assets following increased expectations for the firm's leading REIT qualifying platform. The CEO further divulged that Crimson would safely and reliably operate in a highly regulated market, and that both the firms have planned to leverage their expertise for prolonged growth on their new association.
The Founder and Board Chairman of Crimson Midstream, LLC, John Grier, stated that this collaboration to pursue numerous opportunities, while leveraging the company's oil market with CorEnergy's natural gas transmission assets, would establish a diversified foundation for future acquisition deals. He also revealed insights on how the company-owned pipeline networks attach multi-billion dollar refining complexes to low declining fields, to produce desirable native grades of California crude oil, needed for blended energy products that adhere to state environmental standards.
Source Credits:
https://www.businesswire.com/news/home/20210204006123/en/CorEnergy-Announces-Acquisition-of-Crimson%E2%80%99s-California-Pipeline-Assets