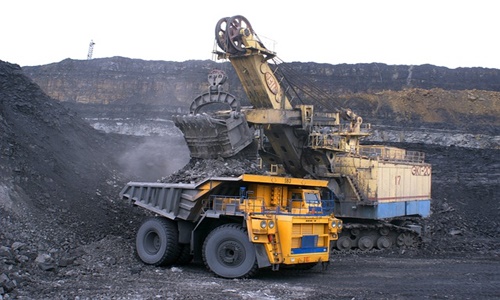 A mining company owned by Australian business Clive Palmer has reportedly suspended its appeal against a landmark ruling that its massive thermal coalmine development would exacerbate the climate crisis and violate the human rights of coming generations.
Waratah Coal's lawyers informed Queensland's Supreme Court that they were withdrawing their appeal against the government's land court verdict in a suit filed by First Nations young women as well as environmentalists.
The company's new project dubbed Galilee Coal project, located in the Galilee Basin, aims to mine 4 million tons of coal per year, making it Australia's largest thermal coal mine.
Fleur Kingham, President of the Queensland Land Court, stated in November that the carbon emissions from coal burning would restrict the human and cultural rights of First Nations individuals and young Queenslanders through its impacts on global warming.
Attorneys for Waratah Coal appealed the ruling to the state supreme court in December, but they abandoned their case last week.
Speculations have it that the government must now decide whether to accept or reject a mining lease and an ecological authority for the mine in light of the land court's ruling.
As per credible reports, the huge coal endowment of the Galilee basin has been the target of a variety of initiatives over the past ten years, including the export-focused Galilee Coal plan. Indian tycoon Gautam Adani's Carmichael mine is the only one that has gone ahead so far.
Meanwhile, Murrawah Johnson, Co-Director of Youth Verdict, stated that the case which brought the lawsuit on behalf of young Native Americans, enables more Aboriginal and Torres Strait Islander communities to oppose climate-destroying fossil energy projects scheduled throughout Queensland for the protection of First Nations cultures and the nation's future.
Sharyn Munro, Bimblebox Alliance, claimed that the court's refusal has deposed king coal, eliminating its previously unjustified rights over everything else.
Source credit: https://www.theguardian.com/australia-news/2023/feb/13/clive-palmer-owned-company-withdraws-appeal-against-ruling-that-coalmine-would-worsen-climate-crisis