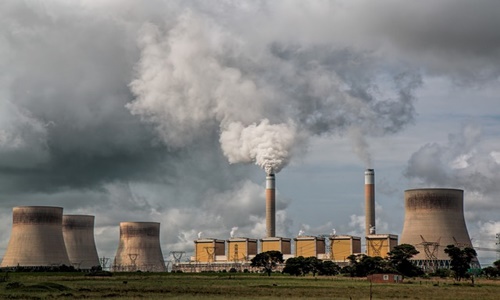 China reportedly approved the development of another 106 gigawatts of coal-fired energy capacity last year. Apparently, the capacity is four times more than the previous year and the most since 2015, as per research.
The Centre for Research on Energy and Clean Air (CREA) and the Global Energy Monitor (GEM) reported on Monday that over the course of the year, 50GW of coal-fired power capacity throughout the nation went into building works, up by over half particularly in comparison to the previous year, fueled by energy security implications.
As per reports, concerns regarding power shortages are expected to cause a resurgence in the amount of additional capacity that is connected to the grid within the coming years following a fall in new approvals throughout the 2017-2020 period.
According to the CREA-GEM report, many of the recently approved projects were deemed to be supporting the baseload capacity intended to ensure the electrical system's reliability with reduced risk of outages.
Nevertheless, a lot of them were being constructed in areas where there was already a noticeable capacity surplus. and enhancing the grid efficiency and dependability would be a better way to deal with power supply issues.
Due to a coal shortage, China experienced a wave of outages in September 2021 that disrupted thousands of households and companies. Last year's severe drought also resulted in a sharp decline in hydroelectric production and the distribution of electricity.
Thus, Beijing has been working to revive its economy after employment and growth were severely impacted by strict zero-Covid regulations last year, prompting concerns that its low-carbon initiatives would be shelved.
Renewable power generation capacity, on the other hand, has continued at all-time highs, with solar installations reaching 87GW in 2022 and anticipated to climb further in 2023.
By 2030, the nation seeks to achieve a high in its carbon dioxide emissions that contribute to global warming, but it is unclear where they will end up.
Source credit: https://www.theguardian.com/world/2023/feb/27/china-approves-biggest-expansion-in-new-coal-power-plants-since-2015-report-finds