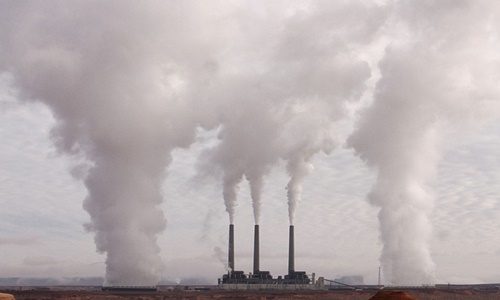 The greenhouse gas emissions of China have been declining since last year; however, they have not succeeded in reaching their peak considering that the country's policies do not fully align with the long-term goals of limiting temperature increase, stated a report.
China generates nearly a third of the global yearly carbon emissions, and its success in meeting its climate target will play a key role in the global fight against climate change, stated the Helsinki-based Centre for Research on Energy and Clean Air (CREA).
Apparently, this was revealed after examining emissions and surveying nearly 26 China-based energy experts.
As per reports, China has made great achievements in areas like EVs (electric vehicles) and clean energy, yet, it has remained off-track in iron, coal-fired power, and steel.
Meanwhile, energy consumption, driven by heavy industrial economic growth is still growing steadily to attain climate goals.
Credible sources cite that China is on the right path to easily meet its 2030 peak emissions target.
But experts have shown their concerns, stating that the overall volume could rise significantly over the decade as Beijing establishes new coal plants among other carbon-intensive infrastructure to ensure energy security and economic stability.
According to CREA, as the peak rises, it will become more and more difficult for Beijing to meet its 2060 goal of becoming carbon neutral.
It also added that it was equally crucial for China not just to meet but exceed its targets significantly.
This month's annual report published by the GBP (Global Carbon Project) estimated that China's emissions may fall by 0.9% in 2022 in opposition to the rising hopes that they have already peaked.
Reportedly, the global climate talks ended recently, where a commitment to establish a fund to assist the most vulnerable nations was made; however, the countries could not reach an agreement to bring global emissions to a peak by 2025.
Source credit - https://auto.economictimes.indiatimes.com/news/industry/chinas-co2-emissions-down-since-2021-but-still-not-at-peak/95657159