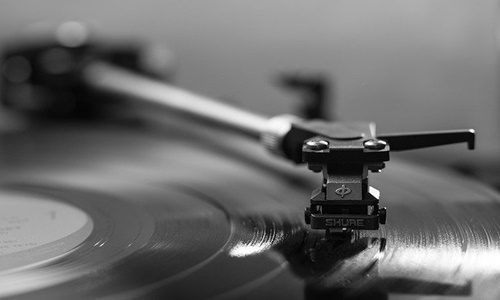 Evolution Music, a British music company, has reportedly announced that it has created the world's first vinyl record made from bioplastic, which it believes will eliminate the use of highly toxic PVC.
For the uninitiated, bioplastics are made from sugars and starches instead of oil or gas, and they do not produce any harmful or toxic waste as a biproduct.
Music Declares Emergency, a climate change NGO founded in 2019 by music industry professionals and artists, has extended its endorsement to the new bioplastic-based vinyl by the UK-based firm.
According to Lewis Jamieson, the co-founder of the NGO, Evolution might remove one of the primary polluting components of the music industry if it is able to deliver this innovative, guilt-free vinyl to the sector.
Presently, all vinyl records are created from Polyvinyl chloride, or PVC, which environmental campaign group, Greenpeace, describes as the most ecologically destructive plastic because its production emits toxic, chlorine-based compounds that accumulate in the air, water, and enter the food chain.
The recent hike in vinyl sales, which surpassed a valuation of over $1 billion last year in just the United States alone, has brought the issue to light (a first since the mid-1980s).
Few presumed the mid-2000s vinyl comeback; therefore, record labels were compelled to rush out to obtain adequate PVC supply, frequently depending on overseas producers with questionable safety records.
Through a prize draw, Evolution launched the first 20 bioplastic-based vinyl records, a collection of young musicians like electro duo Bicep as well as U.S. based singer Angel Olsen.
Due to delays brought on by the COVID-19 pandemic, testing took nearly five years, but the company claims that it is significantly close to matching the conventional records.
According to co-founder Marc Carey, bioplastic presses similarly to PVC, however, at the moment, the bioplastic vinyl does generate some surface noise when the record is played, the company is currently working on to refining this out. It is estimated that the process will be finished within two weeks.
Music Declares Emergency is certain that modifying the production of vinyl records will have little impact on the larger issue of climate change, but Jamieson stated that such advances were significant symbolically.
Source credit: https://japantoday.com/category/tech/world's-first-bioplastic-vinyl-record-launched-in-the-uk