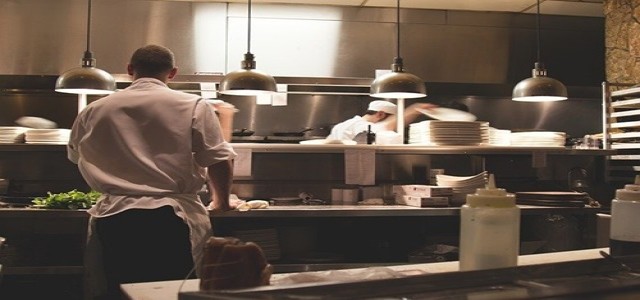 Acadian Kitchens LLC, home to the Cajun's Choice Louisiana Foods™ and Ragin' Cajun Foods™, has reportedly acquired a 35,000 sq. ft. distribution and manufacturing facility in Lafayette, Louisiana for USD 1.2 million. The new facility is situated at 3136 NE Evangeline Thruway just off 149N.
The firm and its brands have been seeking accelerated growth over the last two years and have rapidly outgrown their existing 10,000 sq. ft. manufacturing plant in Broussard.
Paul Leleux, the Chief Executive Officer of Acadia Kitchens, supposedly stated that the company is currently experiencing rapid growth owing to its new and old consumers who are searching, buying, and liking the authenticity, quality and flavors of its products. Leleux has expressed confidence in the new facility to help expand this growth and increase its reach to consumers and retailers throughout the U.S.
Recently, Acadian Kitchens collaborated with brandRUSSO in Louisiana on a complete redesign, relaunch, and rebrand of its Ragin' Cajun foods brand. Retailers and consumers have been supportive of the new products and look coming with the relaunch, according to the company.
Ryan Schemmel, the Chief Commercial Officer of Acadian Kitchens, supposedly commented that the company is dedicated to maintaining the originality of its Cajun culture and the area. The firm expects its products and brands to proliferate substantially over time and is delighted to manufacture them in the heart of Acadiana, Lafayette.
Acadian Kitchens meticulously combines the diverse and authentic tastes of the Cajun and Creole cultures of Louisiana to bring its consumers conventional, hand-crafted, bold flavors in the company's marquee products and brands like Ragin' Cajun Foods & Cajun's Choice.
The rebranded Ragin' Cajun Foods™ was launched in April 2021, with newly redesigned packaging. Schemmel apparently mentioned that consumers all over the United States like authentic Cajun Food and stated that Ragin' Cajun brings the most original, top-quality Cajun food into the kitchens of its consumers, regardless of location.
Source credits:
https://www.prnewswire.com/news-releases/acadian-kitchens-home-of-ragin-cajun-and-cajuns-choice-buys-1-2m-building-in-louisiana-301364079.html