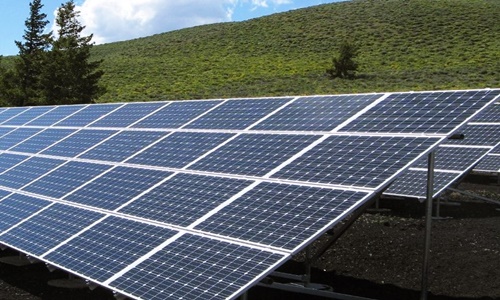 Kolkata-based solar energy firm Vikram Solar has recently announced that the company has commissioned two solar projects of 10 megawatt (MW) each for West Bengal State Electricity Distribution Company (WBSEDCL). Apparently, the plants are located at Lalgarh, near Midnapore and at Patni, near Kharagpur, West Bengal.

Vikram Solar had issued a press release according to which the Solar photovoltaic (PV) Power Plant at Lalgarh deployed the companys Eldora 5BB series 60 cell modules, which ranges from 265 Wp to 270 Wp, while the PV power plant at Patni consists of the company's high efficiency Eldora 4BB series 60 cell modules. Both of the plants are anticipated to produce 1.55 million unit per megawatt energy every year.

Vikram Solar's Chief Operating Officer- EPC, Kuldeep Kumar Jain, confirmed in a statement that the company has commissioned two prestigious solar ECP projects for WBSEDCL. Vikram Solar was able to offer good results to WBSEDCL as the company has extensive experience with installments of solar plants at varied topographies, he mentioned.

Jain was quoted saying that the quality standards as well as superior performance of Vikram Solar in executing solar power development could be reaffirmed by the successful commissioning of these projects. The company congratulated WBSEDCL for a successful leap in the direction of green energy transition and hopes to work with it in future endeavors as well.

For the record, Vikram Solar, as a contractor of fully forward-integrated Solar EPC, deploys world-class technology for designing, installing, and commissioning solar projects across the world. It has an EPC portfolio of more than 940 MW (commissioned plus under execution) at present in India.

Vikram Solar has served clients such as KBL, Century Ply, IMFA, APGENCO, SBI, IOCL, ISRO, BHEL, BEL, GIPCL, WBSEDCL, NTPC and more. The company stated that its products comply with the international standards of performance, reliability and quality.