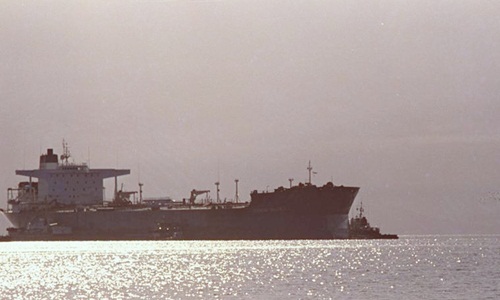 Venezuela's navy has reportedly intercepted a ship in its quest to explore oil for Exxon Mobil Corp in Guyanese waters, stated Guyana's foreign ministry. Meanwhile, Venezuela has claimed that the incident took place within its territory.

As per trusted sources, the newest dispute comes in the wake of a series of offshore oil discoveries that has bestowed Guyana with the potential to become one of South America's largest producers. However, Venezuela's crude output has plunged to the lowest levels within 70 years because of economic crisis.

Bard Stenberg, PGS spokesman said that the Ramform Tethys vessel, which is owned by Norway-based Petroleum Geo-Services (PGS) and happens to conduct seismic survey work for Exxon had stopped exploration and turned to the east after Venezuelan navy approached it.

Later, Guyana's foreign ministry was quoted saying that the nation doesn't support this kind of illegal, hostile, and aggressive act.

The ministry further mentioned that the move illustrates the real threat to the country's economic development by its western neighbor and intrudes its territorial integrity and sovereignty. The ministry will report the incident to the United Nations and send official communication to the government of Venezuela. It will also inform the governments of the several homelands that the 70 crew members abroad the vessel belong to, ministry stated.

According to a spokeswoman for Exxon, the U.S oil firm's seismic explorations within the western territories of Guyana's Stabroek Block have been halted until they can be continued safely and that the vessel was being operated in Guyana's exclusive economic zone.

During a routine patrol, the Venezuelan navy had come across two boats hired by Exxon within an area that is undoubtedly Venezuelan sovereignty, thus they continued to apply the appropriate international protocols, Venezuela's foreign ministry claimed. Furthermore, the boat's captains informed the navy of the permission from Guyana Government for exploration within the area and the boats began to leave after being informed about Guyana not having jurisdiction in that area, added the ministry.