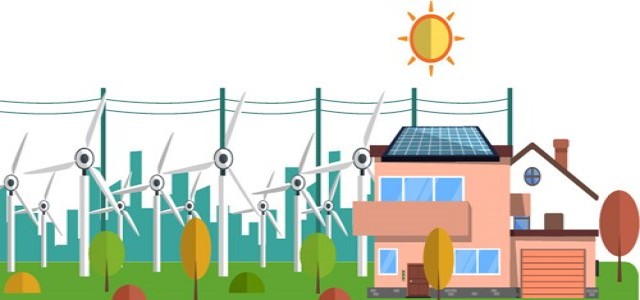 This week, UK's energy regulator, the Office of Gas and Electricity Markets (Ofgem), is reportedly braced for a new wave of energy supplier collapses as the ongoing crisis that is engulfing the sector continues to worsen.
According to a credible source, at least four suppliers were in discussions with Ofgem at the start of the week to join its Supplier of Last Resort (SOLR) system. These turn of events are expected to put hundreds of thousands of homes in the list of those affected by increasing wholesale gas prices.
Sources from the industry disclosed that at least some of those four firms' decisions to halt trading might be revealed as early as Wednesday (13th Oct).
They are expected to involve Pure Planet which, reports disclosed during the weekend, had been left stranded by it backer BP's decision to likely withdraw financial assistance to the firm.
According to an official at one of the UK's largest energy firms, the other suppliers due to join the Supplier of Last Resort mechanism were much smaller, in terms of client count, than Pure Planet.
Over the weekend, a Pure Planet representative stated that the company has more than 250,000 customers.
Meanwhile, analysts identified Ampower, Neon Reef, and Zebra Energy as the other three that were at risk of potentially going under.
Since the beginning of August 2021, more than 1.7 million consumers have had their energy provider switched as a consequence of the Ofgem-run SOLR process, with big firms such as Centrica's British Gas, Octopus Energy, and EDF Energy all picking up stranded customers left behind.
Utility Point, Green Energy, and Igloo Energy are among the firms that have collapsed since. With 580,000 subscribers, Avro Energy was the largest to go under during the current crisis.
Now, Ofgem has supposedly lined up restructuring specialists from Teneo to act as special admins to a big supplier if the issue cannot be addressed through SOLR.
It is now expected that the energy price limit, which was raised to £1,309 for prepayment users at the start of October, would need to be raised again by a significant margin when it is reassessed during spring of 2022.
Source credit: https://news.sky.com/story/energy-watchdog-ofgem-braced-for-fresh-wave-of-supplier-collapses-12432354