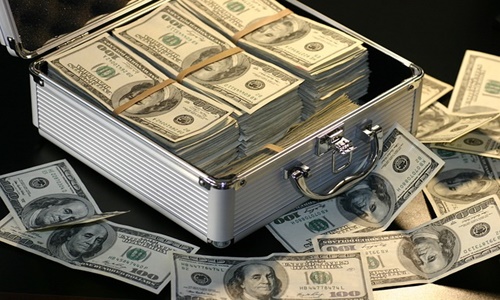 UBS, a global investment bank, has reportedly completed the emergency takeover of its local competitor, Credit Suisse, creating a prominent Swiss bank with a $1.6 trillion balance sheet and improved capabilities in wealth management.
UBS Chief Executive Sergio Ermotti and Chairman Colm Kelleher announced the largest banking transaction since the 2008 global financial crisis while stating that the deal may present difficulties but also many opportunities for clients, shareholders, staff, and Switzerland. They further added that this marks the beginning of a new chapter for UBS, the globe's largest wealth manager, Switzerland as a financial center, and the global financial sector.
Apparently, the group will handle $5 trillion in assets, providing UBS with a dominant position in major markets that would have taken years to expand in size and scope. The merger also brings an end to Credit Suisse's 167-year presence, which has been plagued in recent years by scandals and losses.
According to the report, on their last day of trading, Credit Suisse shares were up 0.9%, while UBS shares were up about 0.8% in early trade. The two banks employ 120,000 people globally, while UBS has previously stated that it will reduce employees to decrease costs and capitalize on synergies.
It is to be noted that, given the deal's size and complexity, UBS closed it in less than three months to provide better security for Credit Suisse clients and workers and prevent exits.
Sources also reveal that both UBS and the Swiss government have assured that the takeover will benefit the shareholders and will not be a burden on taxpayers. Moreover, the banks also claim that this rescue effort was essential to defend Switzerland's reputation as a financial center, which would suffer if Credit Suisse's collapse led to a wider banking crisis.
Source- https://www.reuters.com/markets/europe/ubs-completes-swiss-mega-merger-gains-clout-global-wealth-player-2023-06-12/