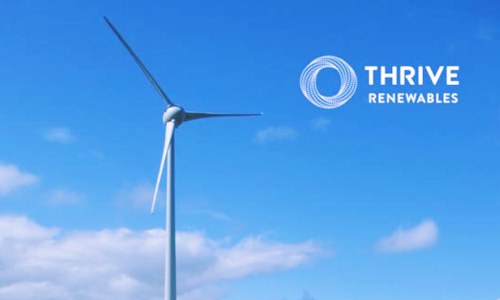 Thrive Renewables, the UK based energy company recently announced its agreement with Bristol Energy to supply wind power for the next 12 months starting from September 2018. The deal specifies that the renewable electricity produced by the Clayfords wind farm of Thrive Renewables will be passed on to Bristol Energy.

For the uninitiated, Thrive Renewables' Clayfords wind farm, situated near Strichen, Aberdeenshire, Scotland, is essentially a single turbine farm of capacity 0.8 MW and according to experts, is expected to deliver 2.26 GWh of clean energy over the course of the contract to approximately 564 residential homes.

Reportedly, the Clayfords wind farm was built in 2015 and holds the qualification for renewable energy feed-in-tariff subsidy provided by the government. As per sources, a similar deal was signed between Bristol Energy and Thrive Renewables last year. It is being speculated that the new deal is a build-up on the last agreement signed between the companies.

Established by the Bristol City Council in 2015, Bristol Energy supplies energy to approximately 76,000 homes in UK, claims a report by reNEWS. Reliable resources quoted Matthew Clayton, MD, Thrive Renewables to say that Thrive Renewables considers the providing of power to Bristol Energy a reward in itself as the company shares similar values and it is Thrive's aim to offer worthwhile connection of sustainable energy to all individuals.

Simon Proctor, Origination Manager at Bristol energy has been quoted to state that such deals help Bristol Energy to offer clean and green energy to its customers at a competitive price thus making renewable energy accessible to all. He added that Thrive is a trusted partner and the fact that they are well established and funded by 6,250 investors is added insurance for Bristol Energy to support a circular economy and the city with renewable energy.