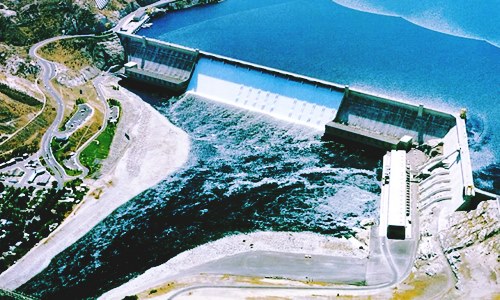 TBEA Co., Ltd., a Chinese energy company, has reportedly announced to invest in a $209 million (€180 million) hydropower venture in the West African nation of Gabon. As per reliable sources, the firm will also be investing in the nation's Sovereign Wealth Fund (SWF).

General Coordinator of Bureau of Coordination and Planning for an emerging Gabon, Liban Soleman stated that the plant will have a power generating capability of 70 MW in the first phase and the project is likely to be executed in multiple phases. Construction would reportedly begin soon, Soleman added.

Soleman, who is currently in Beijing on an official visit to attend the China-Africa Cooperation Forum, further stated that the project – called the FE2 – is situated to the north of Gabon, near the border it shares with Equatorial Guinea and Cameroon.

Soleman, who reportedly also heads the National Agency for Investment Promotion claims that such new projects have provided the nation different ways to diversify its economy – which is estimated to grow by 2.2% this year. According to Reuters, Gabon – an OPEC member – produces around 200,000 barrels of crude oil per day and is one of the largest manganese producers of the world.

Reportedly, TBEA is already involved in solar energy in Pakistan and wind energy in China. The latest investment of the firm in the hydropower project will be a direct one without any debt. The company reportedly perceives the deal as a private-public partnership with the Strategic Investment Fund of Gabon.

Liban Soleman stated that the foreign direct investment by the Chinese firms in Gabon has been on the rise lately, especially in the special industrial zones. One prominent example of this trend is the $50 million to $100 million progressive investment pumped in by Jiangsu Wanlin Modern Logistics Co., which intends to construct a facility to manufacture quality furniture in the nation's capital, Libreville.