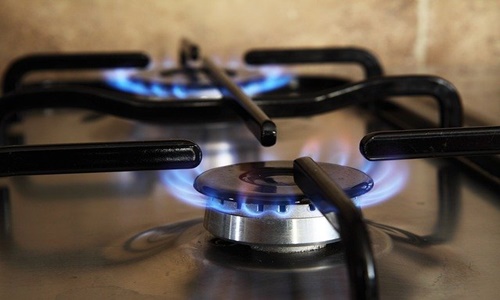 A recently conducted survey has reportedly cited the possibility that almost 25% of British adults would keep the heating completely off this winter due to the soaring energy prices.
The opposition ministers have described these findings as a 'national scandal.'
A poll of over 2,000 UK adults discovered that 23% would endure the cold months without turning on the heat. This percentage was significantly higher for parents with youngsters under 18, with 27% stating that they would be obliged to leave the heaters turned off.
70% of respondents indicated they would turn on the heat at lower temperatures, while 11% pointed toward prospects of getting a loan to pay for the added expenses. The figures soared to 17% for households with kids.
The poll was conducted before the energy regulator Ofgem indicated that the energy price cap would be lifted by 80% starting in October. The move will elevate the typical annual electricity and gas bill from £1,971 ($2300.86) to £3,549 ($4142.94).
The Liberal Democrats, who sponsored the poll, demanded that the prospective Tory prime minister, largely believed to be Liz Truss, make more commitments to assist struggling families.
To help pay for a price cap freezing, the Lib Dems are proposing an additional windfall tax on oil and gas corporations.
Labour has also put a lot of pressure on the Tory leadership members, demanding the current windfall tax, which Sunak, the then chancellor, announced in May, to be strengthened by eliminating the option to claim tax relief on over 90% of the levy in case of money reinvestment.
Meanwhile, both Sunak and Truss have thus far declined to think about increasing the 25% energy profits levy following a jump in wholesale prices fueled by Russia's move to cut gas supplies.
The Department of Business, Energy, and Industrial Strategy stated that as part of the £37 billion ($43.1 billion) package of support for households, about one-fourth of all British households will see £1,200 ($1400.78) extra assistance given in installments throughout the year and every household will get a £400 ($466.93) price reduction on their energy bills throughout this winter.
Source credit: https://www.theguardian.com/business/2022/aug/29/almost-quarter-of-uk-plans-to-go-without-heating-this-winter-energy-price-cap