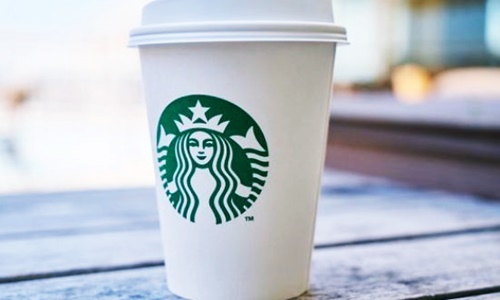 About 95% Starbucks' menu items are easily available for delivery, with a fee of $2.49 added to each order.

Starbucks Coffee, the leading American coffeehouse chain, has made it to the cover page for expanding its delivery services across six additional cities including San Francisco, Los Angeles, Boston, Washington D.C. and New York.

Reportedly, the coffee giant is teaming up with Uber Eats, the U.S. online food delivery platform, for the expansion, and will follow up the initial test in Miami and Tokyo. It has been reported that Starbucks is also likely to pilot the service in London shortly.

As per reliable sources, consumers are required to download the Uber Eats mobile application firstly to choose from the Starbucks offerings. Sources further revealed that about 95 percent of Starbucks' menu items are easily available for delivery, with a mere delivery fee of $2.49 added to each order.

Roz Brewer, the Chief Operating Officer & Group President at Starbucks, claimed in a recent statement that the company is aware of the untapped customer demand for Starbucks Delivers in the United States and is striving to expand its best-in-class experience to its customers. He added that the company is building on key learnings from the previous delivery pilots, besides making Starbucks available to customers virtually by merging its ordering technology with Uber Eats.

As per a report, Starbucks plans to roll out the Nitro Cold Brew to all its self-operated stores by the end of 2019, given the growing consumer demand. With the increasing demand for customers' convenience, Starbucks is currently thriving on the cusp of its enhanced delivery services, which is quite a bright spot for the F&B (food and beverage) service industry.

For the record, major foodservice chains from McDonald's to Cheesecake Factory have also partnered with food delivery mobile apps including DoorDash and Uber Eats to deliver orders.

Reportedly, mobile orders for delivery have increased the aggregate sales of Starbucks by about 5 percent in the U.S., while orders made at the company's brick-and-mortar cafés have declined from 61 to about 51 percent.