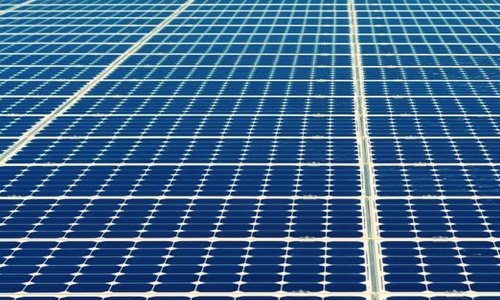 The funding will be used to develop solar PV and energy storage projects in the U.S. for the next five years

U.S. solar PV developer, 8minutenergy Renewables LLC has reportedly raised over $200 million in equity capital through a joint venture (JV) with Upper Bay Infrastructure Partners and J.P. Morgan Asset Management, providing equity funds for 8minutenergy's 10.7GW portfolio of utility PV and storage projects.

Tom Buttgenbach, Co-founder and CEO, 8minutenergy, said that the company will use the $200 million investment to develop projects throughout the U.S. over the next five years, including ones in Texas, California and the U.S. Southeast.

He added that the company appreciates Upper Bay and J.P. Morgan's efforts for bringing in long-term focus and financial capitals to enable the firm to unleash its full potential of the projects in pipeline and the capabilities of an extremely talented team.

Buttgenbach claims that the firm validates its low-cost leadership through the 420-Megawatt Eagle Shadow Mountain solar farm in Nevada which at 2.3 cents/kWh, set for 25 years, marks the lowest-price solar PPA ever made in the country.

Buttgenbach added that the company plans to commence construction of a 280MW Holstein 1 power plant in Texas in the second quarter of 2019.

Michael Lehman, MD and Portfolio Manager, J.P. Morgan Asset Management, said, that the firm is impressed with 8minutenergy's team and ability to deliver viable returns through their utility-scale solar projects. He said that 8minutenergy has a leading development process that constantly delivers advanced solar projects with long-term cash flows.

Reportedly, 8minutenergy announced Alex O'Cinneide, CEO and Founder, Gore Street Capital, to be a part of the company's advisory board.Delighted to rejoin the advisory board, O'Cinneide said that he is looking forward to leveraging the knowhow of financing utility-scale solar projects for the company, gained through running the first openly traded fund established to finance in utility-scale energy storage projects.