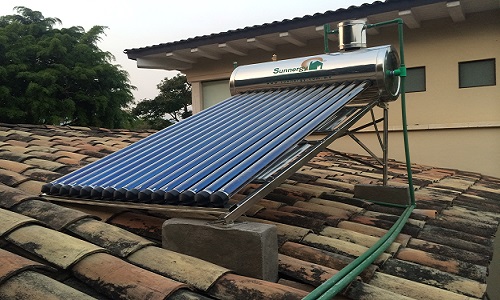 SN Aboitiz Power Group (SNAP) has reportedly announced that it intends to complete the construction of a water-based solar power facility at Magat Dam in Isabela by early 2019. As per trusted sources, the 2,500-square meter pilot project is currently in its advanced testing phase.

Joseph Yu, President and CEO of SNAP, was quoted saying that the floating solar-power project will have a capacity of 200 kilowatts and is a minor pilot project over the Magat reservoir. Yu further elaborated that the company would like to ensure that the project works under stress tests and is then scaled up.

Solar happens to be one of the technologies that can be quickly built. However, there is a limit to constructing such projects at a given time and the company needs to know how quickly it can scale up and work through the transmission lines, Yu added.

According to sources familiar with the matter, the National Irrigation Administration had earlier claimed that a water-based solar facility is more beneficial than land-based. Reportedly, land-based solar projects make irrigable farmlands smaller by converting vast expanses of agricultural land into solar facilities which leads to lower food production.

It also defeats NIA's purpose of building and developing more irrigation systems in the country to ensure self-sufficiency of rice. Therefore, NIA has provided its dams and reservoirs for the water-based project which would result in increased power generation and save agricultural lands.

Ricardo Visaya, NIA Administrator, was reportedly quoted stating that 1 MW electricity can be produced in one hectare of solar field. As per this estimation, if 200 hectares of the 4,500 hectares reservoir of Magat dam is dedicated toward building water-based solar power facility then 200 MW energy will be generated, saving 200 hectares of farmland.

Reportedly, the company aims to expand the project for grid use if the test results are positive.