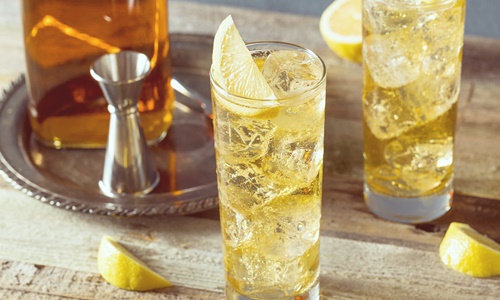 The MHA (Ministry of Home Affairs) Singapore, has recently announced that all alcoholic food products except beverages, shall be exempted from LCA's (Liquor Control Act) sale and consumption restrictions. The exemption is anticipated to take effect from the 18th of this month.

Reportedly, the move comes in the wake of growing public as well as industry feedback regarding food products containing alcohol that need not to be regulated under the LCA as consumers are less likely to misuse or abuse them.

With the latest change, the alcoholic food products such as rum & raisin ice-cream can now be sold at retail outlets in public places after 10.30 pm, cited familiar sources.

For the record, the Liquor Control Act came into effect in April 2015 to prohibit liquor sale and consumption at retail outlets and public spots anytime between 10:30 pm and 7:00 am. The act applied to all the F&B products exceeding more than 0.5% of alcohol. However, liquor is still available for consumption within authorized & licensed premises including bars, coffee shops, and restaurants, in accordance with the specified hours in their licenses.

As per a report by AsiaOne, the supermarket chain FairPrice limited the sale of Udders ice cream last year in April to meet the terms of the Act, as the product contained alcohol exceeding 0.5%. In fact, four flavors including Tira-miss-u, Rum Rum Raisin, Orange Liqueur Dark Choc, and Wineberries were also banned as they contained 3.8%, 3.9%, 2.7%, and 3.5% of alcohol respectively.

Reports state that regulations on the sale and consumption of alcohol followed a serious incident in December 2013 in which massive number of foreign workers confronted anti-riot forces, after a worker met with a bus accident.

In accordance with MHA's lift on restriction, the ministry revealed that it would be working together with the regional police to supervise the ground situation and occasionally review and upgrade the legislation as needed.