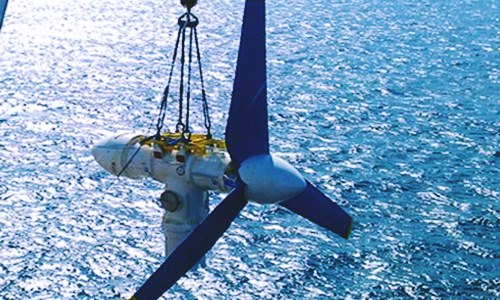 U.K. headquartered SIMEC Atlantis Energy, the tidal energy projects developer, has reportedly entered into a new joint venture with the Development Agency for Normandy (AD Normandy) for developing a tidal power project in Raz Blanchard, Normandy. Regional investment fund Normandie Participations is also a partner in the venture besides AD Normandy, which is an economic development agency.

The new joint venture company, named Normandie Hydrolienne, has been established with an aim to produce up to 2 GW of power from Alderney Race, a strait running for eight miles, between Alderney and La Hague in France. It would also focus on sourcing more than 1 GW from adjacent concessions under the control of the States of Alderney.

Tim Cornelius, CEO of SIMEC Atlantis made a statement saying that Raz Blanchard has been rising on a significant amount of renewable and predictable energy. The company wants to bring its project development, power production and financing expertise to help the Normandie region create jobs and also attract a considerable amount of investment into the Region, he said.

The company's techno-economic feasibility study is aimed at delivering an initial 1 GW of operational capacity by 2025, Cornelius added. He mentioned that the capacity could then quickly be expanded to 2 GW by 2027, at a Levelized Cost of Energy (LCOE) that would be competitive with offshore wind farms currently being constructed in France.

Cornelius further informed that the Raz Blanchard project will be delivered in stages, allowing the supply chain to grow in line with the company's expansion plans. SIMEC Atlantic will be working with RTE, ADEME, AD Normandy and Normandie Participations to bring tidal energy to Normandy.

ADEME, reports confirm, is the administrator for all obligatory consents needed for construction, deployment and operation of tidal power in France. A team within Normandie Hydrolienne would work with ADEME for securing all necessary consents required for the Normandy tidal power project.